Fact Check Video: Debunking Fake News Around Climate Change; Know The Truth
By

Vishvas News

Updated: October 20, 2021
With lakhs of scientific studies containing the word "climate" published every year, there has never been as much information on the topic as there is today, but with this wealth of information comes disinformation. In order to debunk such fake news around the subject, we are here with another episode of fact check. In this episode, Urvashi Kapoor, Associate Editor and Fact Checker, Vishvas News (Jagran New Media) is debunking two fake posts: 1. Old Video Of Halo Effect Viral As Full Rainbow Spotted In Gujarat, 2. Old Photos shared with a false narrative of 'Kuwait recording 73-degrees temperature'.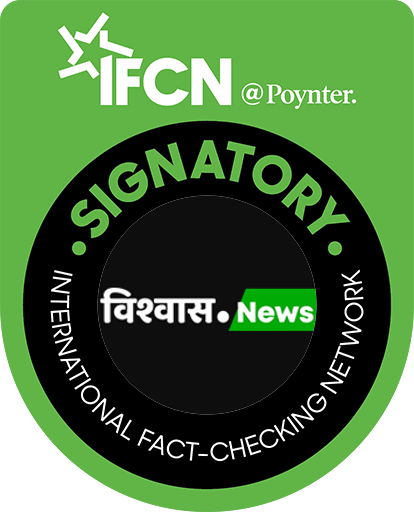 Know the truth! If you have any doubts about any information or a rumor, do let us know!
Knowing the truth is your right. If you feel any information is doubtful and it can impact the society or nation, send it to us by any of the sources mentioned below.
Tags
Next Article