Fact Check: No, Agarbatti (Incense Sticks) Do Not Prevent From Coronavirus
By

Vishvas News

Updated: February 17, 2021
New Delhi (Vishvas News): A video shared on a YouTube channel claims that smouldering incense sticks can fight off COVID-19. The video further claims that there is no need to get the coronavirus vaccine as the positive energy from incense sticks can ward off the virus. Vishvas News investigated and found the viral claim to be false. It isn't backed by any scientific evidence.
Claim
A video shared on a Youtube channel claims: "There is no need to take vaccine; Agarbatti is enough to cure coronavirus. Coronavirus is spreading because of negative energy. To stop this, we can introduce positive energy. Recently I did an experiment where I lighted Ambica's agarbatti in my house and corona was gone. So, one can save themselves by lightning at least 9-10 incense sticks in the morning and evening."
The archived version of the post can be read here.
Investigation
The fragrance of incense sticks is associated with positive energy and positive energy soothes the mind and body. But there is no evidence that proves that positive energy from incense sticks can cure coronavirus.
Vishvas News investigated and found a report on Science daily, led by Rong Zhou of the South China University of Technology and the China Tobacco Guangdong Industrial Company in China. As per the report, "Incense smoke was found to be mutagenic, meaning that it contains chemical properties that could potentially change genetic material such as DNA, and therefore cause mutations." It further states: "This means that incense smoke is potentially more toxic to a cell, and especially to its genetic contents."
We spoke to Dr. Nikhil, a Pulmonologist from Indraprastha Apollo Hospital. He said: "It is incorrect to say that coronavirus vaccine is not needed and burning agarbatti can heal coronavirus."
As per a report in The Hindu, "Director, All India Institute of Medical Sciences and noted pulmonologist Randeep Guleria stresses on the need for widespread vaccination to reduce the severity and mortality of COVID-19, underlining the safety of the vaccines cleared by the Indian government."
The video is shared on Youtube by a channel named Oneindia Telugu. The channel has more than 4 lakh followers.
Conclusion
Agarbatti (Incense Sticks) do not prevent coronavirus; the viral post is fake.
Claim Review :

Agarbatti Wards off Coronavirus

Claimed By :

Youtube channel: Oneindia Telugu

Fact Check :

False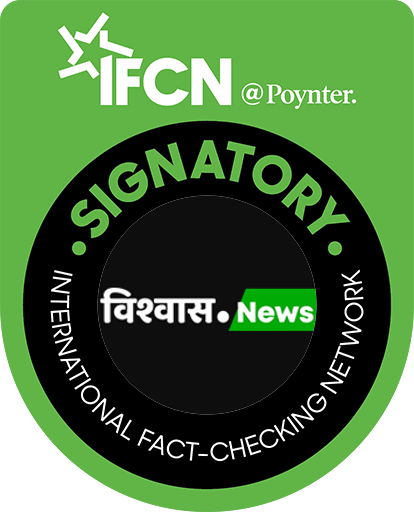 Know the truth! If you have any doubts about any information or a rumor, do let us know!
Knowing the truth is your right. If you feel any information is doubtful and it can impact the society or nation, send it to us by any of the sources mentioned below.
Tags
Read More
Next Article