Fact Check: Post claiming that a smoothie can cure diabetes is misleading
By

Vishvas News

Updated: December 9, 2019
A video getting viral on Facebook claims that diabetes can be cured by having a smoothie made of the ingredients shown in the video, which are
2 bananas, 5 kiwis, 2 apples with skin, 1 coat of cabbage, and 1/2 liter of water. It further claims that this smoothie can also help in losing weight. Vishvas News investigated and found that the claim in the viral video is misleading.
Claim
A video shared on Facebook by a page named DEMIC shows a smoothie made of 2 bananas, 5 kiwis, 2 apples with skin, 1 coat of cabbage, and 1/2 liter of water. In the video, it has been claimed that consuming this smoothie will cure diabetes and will also help in losing weight. The video has around 5.1 million views, 11000 comments, and 31000 shares.
Investigation
Vishvas News started its investigation by searching whether there is any cure for diabetes. On the official website of Center for Disease Control and Prevention, it was found that there isn't a cure yet for diabetes, but losing weight, eating healthy food, and being active can really help. Taking medicine as needed, getting diabetes self-management education and support, and keeping health care appointments can also reduce the impact of diabetes on your life.
Vishvas News spoke to Dr. Ritesh Gupta, Additional Director, Fortis C-DOC, Diabetes And Endocrinology. He said: It is not possible and is completely misleading. Yes, fruits are good, smoothies are good, but if you say that consuming this smoothie can cure diabetes or help in weight loss, then no this is not true.
We also contacted Dr. Piyush Juneja, Ayurveda Doctor, Ayurvedic Clinic. He said: "Diabetes is not cured by consuming a smoothie. However, it can be managed and controlled using certain home remedies and lifestyle changes."
We looked at the comments of the video. Many users have commented on the video calling it misleading.
We scanned the profile of the page 'DEMIC' from where the video was shared. The page has 11 Million followers. It was founded in the year 2000.
Conclusion
The video shared on Facebook claiming that the smoothie made of 2 bananas, 5 kiwis, 2 apples with skin, 1 coat of cabbage, and 1/2 liter of water can cure diabetes and helps in losing weight is misleading.
Claim Review :

A smoothie made of certain ingredients can cure diabetes and reduce weight

Claimed By :

FB Page: DEMIC

Fact Check :

Misleading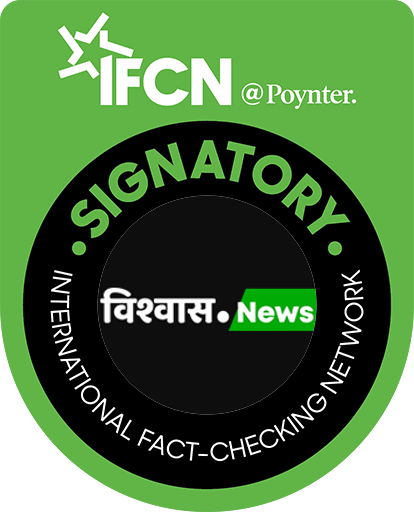 Know the truth! If you have any doubts about any information or a rumor, do let us know!
Knowing the truth is your right. If you feel any information is doubtful and it can impact the society or nation, send it to us by any of the sources mentioned below.
Tags
Next Article