Fact Check: No, This Isn't The Video of Late Congress Leader Ahmed Patel's Funeral
By

Vishvas News

Updated: December 3, 2020
New Delhi (Vishvas News): A video doing rounds claims that it is the video of the late Congress leader Ahmed. The crowd can be seen in the video. Vishvas News investigated and found the post to be fake. The video is of his funeral of MNS leader Jamil Sheikh of Thane, Maharashtra.
Claim
Facebook user Jitendra Pratap Singh uploaded a video of a funeral on November 26, writing: "As per the, the number of people attending the marriage is decided but there is no law of how many people should attend funeral. See Ahmed Patel's funeral."
The archived version of the post can be checked here.
Investigation
Vishvas News checked the viral video using InVID tool by performing Google Reverse Image Search of the screengrabs. During the search, we found a news on the website of Mumbai Mirror. In the news, the same video was used. It was reported that the crowd gathered for the last visit of Jamil Sheikh, president of Rabodi MNS division of Thane, Maharashtra. After the death of Jamil Sheikh, the local people had gathered to pay farewell to their leader.
Vishvas News contacted MNS leader Avinash Jadhav of Thane. He told us that the viral video is of Jamil Sheikh's last visit. "This is a video of Thane's Rabodi. It has nothing to do with the Congress leader Ahmed Patel."
Ahmed Patel was cremated in his village Pyraman in Gujarat. We found a related video on the YouTube channel of 'Gujarat Tak'. Ahmed Patel died on November 25, 2020.
In the end, we scanned the profile of the Facebook user Jitendra Prasad Singh and found that the user is based out of Ahmedabad.
Conclusion: The video post in the name of Ahmed Patel's funeral is fake. The funeral shown in the video is of MNS leader Jamil Sheikh.
Claim Review :

This is the Video of Late Congress Leader Ahmed Patel's Funeral

Claimed By :

Facebook user Jitendra Prasad

Fact Check :

False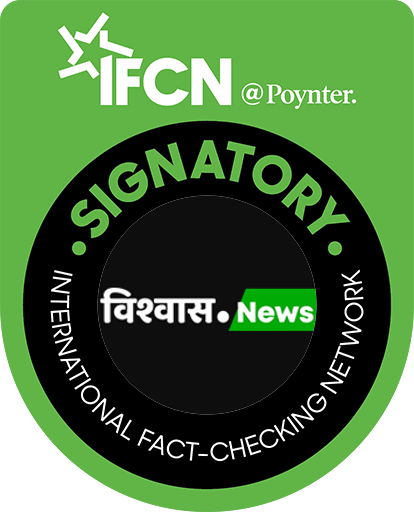 Know the truth! If you have any doubts about any information or a rumor, do let us know!
Knowing the truth is your right. If you feel any information is doubtful and it can impact the society or nation, send it to us by any of the sources mentioned below.
Tags