Fact Check: Rihanna did not write this viral tweet on Kangana, post is fake
By

Vishvas News

Updated: February 12, 2021
New Delhi (Vishvas News): A screenshot of a tweet is going viral on social media. It is being claimed in the tweet that Hollywood singer Rihanna has claimed that women like Kangana dance in her programmes.
In an investigation by Vishvas News, the viral tweet was found to be fake. Rihanna did not tweet it.
Claim:
Facebook user, Satnam Singh Khalsa shared this post, in which it was wrote: Women like Kangana dance in my pogrammes that too in lower rates.
Check the archive version of the viral post here.
Investigation:
Vishvas News started its investigation over the internet. We checked about Rihanna's tweet using some keywords, we did not find any media reports about the same. However, we did find some reports of Indian actress Kangana Ranaut tweeting over Rihanna's support to the farmers' protest. Rihanna has not given any statement over Kangana's criticism. If that would have happened there would have been numerous reports of the same.  
We checked the verified Twitter account of Rihanna, but, we did not find any tweet on the same, where she would have written about Kangana Ranaut.
We checked the viral tweet, it was in Hindi and had numerous mistakes in language. Rihanna works with Hollywood and hence it is very unlikely that she would write something in Hindi. Apart from that, the date and time on the tweet apparently claimed from Rihanna's Twitter handle has not been mentioned. Hence, one cannot claim that the tweet is real. This has been created using photo editing tools.
For more information on the same, Vishvas News reached out to Smita Shrivastav handling entertainment at Dainik Jagran, Mumbai. She told us that there is no such tweet on Rihanna's twitter handle, the viral tweet has been created using photo editing tools.
Now we did a social background check on the person sharing this post, Satnam Singh Khalsa. We found that the user is a resident of Ambala, Haryana. Till the time of writing the report, the user had 899 followers.
Conclusion: Rihanna did not write a tweet on Kangana. The viral tweet has been created using photo editing tools.
Claim Review :

Rihanna wrote a tweet against Kangana

Claimed By :

Satnam Singh Khalsa

Fact Check :

False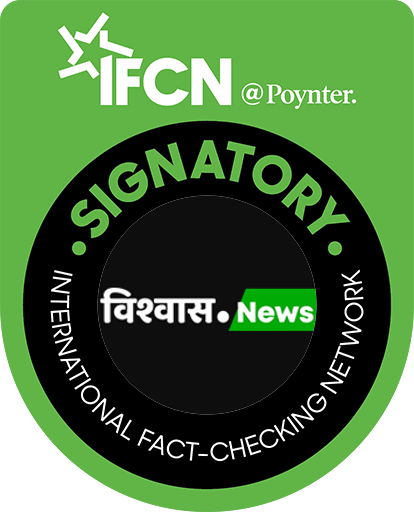 Know the truth! If you have any doubts about any information or a rumor, do let us know!
Knowing the truth is your right. If you feel any information is doubtful and it can impact the society or nation, send it to us by any of the sources mentioned below.
Tags