Fact Check: UP did not introduce 6% GST on Sunday Church Mass Offertory money, viral claim is fake
By

Vishvas News

Updated: January 25, 2021
New Delhi (Vishvas News). A news clipping of an English Newspaper with headline stating the BJP government in UP has introduced 6 per cent GST on the Sunday Church Mass Offertory money is viral on social media.
Vishvas News investigation revealed the claim is fake. UP government has not passed any such law. The newspaper clipping of the Times of India's 2010 edition has been edited and shared with fake claims.
Claim
Facebook user Babu Kutty Joseph shared a newspaper clipping with headline, "BJP Govt in UP introduces 6 per cent GST on the Sunday Church Mass offertory money, New Law passed in UP." The archived version of the post can be seen here.
Investigation
We searched on the Internet for news about the new law in UP, but we did not find any authentic reports confirming the viral claim.
We searched on the Internet for the viral news clipping through Google reverse image and found the same page in The Times of India's 11 January 2010 edition on ' kiosko.net'.
The original news on the last two columns was about former Prime Minister Deve Gowda and Karnataka CM Yeddyurappa. We could identify the newspaper clipping has been edited by comparing it with the original edition.
We also found this news printed in Hindustan Times on the same date.
We accessed the original edition on the The Times of India's website. We did not find any article about the new law as stated in the viral clipping.
According to the website of gst.gov.in , the Goods and Services Tax (GST) came into force on 1 July 2017. We could confirm that GST was not implemented during the time of the publication in January 2010.
Vishvas News contacted UP BJP spokesperson Rakesh Tripathi to confirm for verification. He denied the claims saying the government has not implemented any such GST on Sunday church mass offer money.
Social scanning of the Facebook user who shared fake post revealed the he is from Faridabad and is active since May 2014.
Conclusion: The viral post is fake. The newspaper clipping shared with the post has been edited. UP Government has not passed any law imposing GST on Sunday Church Mass Offeror money.
Claim Review :

BJP Govt in UP introduces 6 per cent GST on the Sunday Church Mass offertory money, New Law passed in UP

Claimed By :

FB User

Fact Check :

False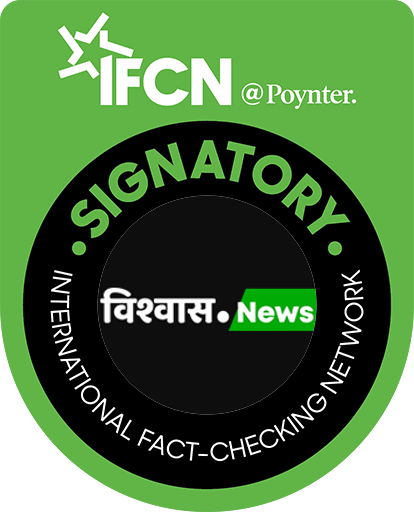 Know the truth! If you have any doubts about any information or a rumor, do let us know!
Knowing the truth is your right. If you feel any information is doubtful and it can impact the society or nation, send it to us by any of the sources mentioned below.
Tags