Fact Check: Old video of farmers protest in Haryana against Agricultural law passed off as Bihar
By

Vishvas News

Updated: November 10, 2020
New Delhi (Vishvas News). A viral video of people protesting with black flags is shared with a claim that it is from Bihar and Bharatiya Janata Party (BJP) leaders are facing public opposition.
Vishvas News investigation revealed the claim is misleading. The old video of protests in Haryana is viral with false claim as from Bihar.
Claim
Facebook user Ibunu Haarish shared the viral video (archive link ), writing, "People of Bihar chasing BJP supporters…" Many other users have shared this video with similar claims on other social media platforms.
The Investigation
In a two minute 19 second video, a police vehicle can be seen at 13-second frame in which we can see the words Haryana Police. If this video of the protests were from Bihar as claimed in the post, it would certainly have mentioned the Bihar Police instead of Haryana Police. Confirming this video, Dainik Jagran's Bihar digital in-charge Amit Alok said, "The viral video of protests is not from Bihar."
We searched the viral image on the Internet using Google reverse image search tool to find its original source. Facebook user Harmeet Singh has shared this video on October 18, writing, "See how terrible support the farmers are giving to the BJP in Haryana…"
On searching with keywords, we found a video uploaded by Tribune's YouTube channel that mentioned about the protest in Haryana against agriculture law. The description reads, "Tractor rally led by Ambala MP Ratan Lal Kataria, Kurukshetra MP Naib Saini and Ambala BJP chief Rajesh Batora faced heavy protests in Naraingarh."
The user, who shared the viral video has declared himself to be a resident of Madurai, Tamil Nadu.

Conclusion: The old video of the protests in Haryana against Agriculture Law is viral with misleading claim as from Bihar.
Claim Review :

People of Bihar chasing BJP supporters

Claimed By :

Facebook user Ibunu Haarish

Fact Check :

Misleading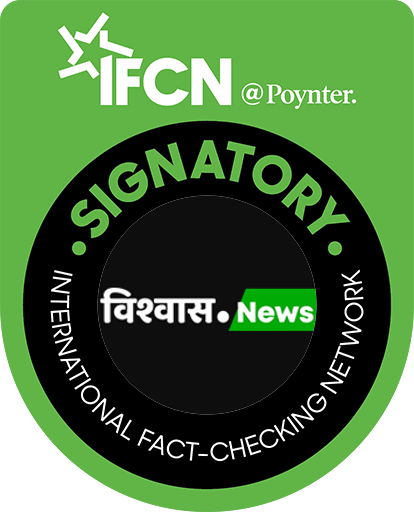 Know the truth! If you have any doubts about any information or a rumor, do let us know!
Knowing the truth is your right. If you feel any information is doubtful and it can impact the society or nation, send it to us by any of the sources mentioned below.
Tags