Fact Check: BEST did not launch electric taxi service in Mumbai, viral claim is fake
Vishvas News in the fact check found that BEST has not started electric taxi service in Mumbai. Viral claim is fake.
By

Vishvas News

Updated: September 23, 2021
New Delhi (Vishvas News): Vishvas News came across a post, where a red car with the logo of BEST can be seen along with a person standing besides it. Users are claiming that BST started a new electric taxi for the ease of passengers. Vishvas News in its investigation found out that the claim about BST starting an electric car is fake. BST PRO Manoj Varade too denied the claims.
Claim:
Facebook user Bansilal Garud shared a post that looked like a WhatsApp forward. Bansilal Garud wrote in Marathi: बि एस टि ने आजपासून नविन ईलेक्ट्राँनिक टँक्सी चालू केली आहे.
Translation: BST starts new electronic taxi
Check the post and its archive version here.
Many social media users are sharing the same photo with similar claims on various social media websites.
Investigation:
Vishvas News started its investigation with simple Google Reverse Image search to see if there are any news reports about the same.
If BST had started electric car services in Mumbai it would have been a big news and would have been covered by various media organisations.
We continued our search on social media and tumbled upon the Twitter handle of BEST Bus Transport, @myBESTBus.
A press note in Marathi was shared by the BEST Bus Transport.
The caption stated: Clarification : Regarding viral photo in circulation of an electric cab showing it as BEST vehicle #fakenews #bestupdates
The press note in Marathi said, "Since a few says a picture is being widely shared on the social media platforms, where a person is seen standing near a car that says it is BEST electric taxi service. This has created a confusion among the people including, passengers, journalists and Mumbaikars. We hence clarify that no such step is being taken. Neither we wish to introduce such service in future. Do not trust the claims on social media platform".
Vishvas News in the next step of investigation contacted the BST PRO Manoj Varade, who informed that BEST has not started any taxi service. "In any city in the country, there is no taxi service by the municipal corporation. Hence it is also not true about Mumbai. The investigation about the picture is underway and we are also planning to register a case of cyber crime," the PRO added.
Vishvas News then did a social background check on the user who shared the picture. We came to know that Bansilal Garud is a resident of Manmad, Mumbai. He has 4990 friends.
Conclusion: Vishvas News in the fact check found that BEST has not started electric taxi service in Mumbai. Viral claim is fake.
Claim Review :

Electric Taxis by BEST in Mumbai

Claimed By :

Bansilal Garud

Fact Check :

False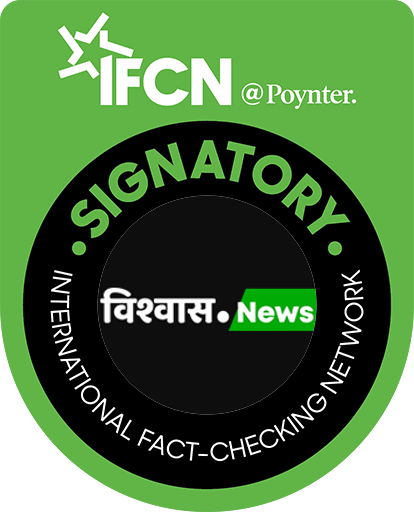 Know the truth! If you have any doubts about any information or a rumor, do let us know!
Knowing the truth is your right. If you feel any information is doubtful and it can impact the society or nation, send it to us by any of the sources mentioned below.
Tags
Read More
Next Article