Fact Check: No, Kapil Sibal is not fighting case against TikTok ban in SC
By

Vishvas News

Updated: July 8, 2020
New Delhi (Vishvas News): A post claiming that Kapil Sibal is going to challenge the government's decision to ban 59 Chinese apps including TikTok in the Supreme Court is being widely shared on social media.
Vishvas News found that there is no such news that he is going to appear in Supreme Court defending TikTok against the government. By the time of filing the story the post was shared by more than 450 times and more than 500 people had expressed their views in the comment box. The majority of them are criticizing Sibal.
Claim
Among others, a Facebook user "Saurabh Chaudhary" posted a random image of Kapil Sibal with the claim in Hindi that roughly translates to: "Big Breaking: Congress' faithful slave Kapil Sibal will fight a case against TikTok ban in the Supreme Court". The archived version of the post can be seen here.
Investigation
Kapil Sibal is also a lawyer, so if he would have decided to challenge the government's decision in court then this would be the headlines, but we didn't found any media report supporting the claim.
Further, to get the confirmation we reached out to Kapil Sibal who told us that the claim in the viral post is false. Neither he has been approached for any such case, nor he is fighting this case.

Sibal pens rhyme on the ban
Recently, Sibal had tweeted a poetic message for the government asking them to reclaim India's territory.
The post is shared on the Facebook page "I M WITH SUDHIR CHAUDHARY" by a user named Saurabh Chaudhary. As per his Facebook profile, he lives in Mathura, Uttar Pradesh. His timeline is full of anti-Congress posts. This Facebook page has around 37000 members.
Conclusion
Kapil Sibal is anyway not fighting any case against government decisions related to TikTok in the Supreme Court. The viral post claiming so is false.
Disclaimer: One paragraph has been removed from this article as it was unnecessary to the information already provided.
Claim Review :

Kapil Sibal is going to fight a case against the TikTok ban in the Supreme Court.

Claimed By :

Fb user: Saurabh Chaudhary

Fact Check :

False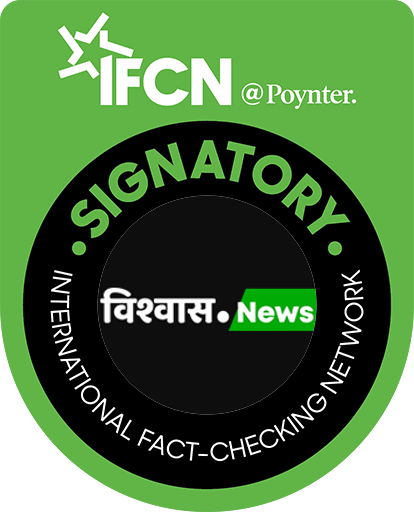 Know the truth! If you have any doubts about any information or a rumor, do let us know!
Knowing the truth is your right. If you feel any information is doubtful and it can impact the society or nation, send it to us by any of the sources mentioned below.
Tags
Next Article