Fact Check: Old Pictures from West Bengal Falsely Shared As the brutality of Assam Police
By

Vishvas News

Updated: May 21, 2021
Vishvas News (Guwahati) – Although the Corona epidemic has devastated the entire country, some people are not shying away from making a mark on the distorted mind set by publishing some fake news. A recent photo has been widely seen going viral on social media in Assam. This photo shows a man collecting vegetables lying here and there on the road. The social media user posted the photo as it was from the latest ongoing curfew period in Assam. The photo has been shared on various social media platforms with the claim that Assam Police is torturing the public in the name of curfew. Vishvas News found in its investigation that the viral post is misleading. Viral photo was taken in May 2020. The photo is from West Bengal, not Assam.
Claim
Facebook user Kalpajit Gogoi uploaded a picture on May 13, 2021 and wrote, "Beat them if you like. Nevertheless do not do such inhuman things. Farmers produce them in the sun and rain. If you can, take off your khaki clothes and get down in the field one day, then you will understand. Seeing some policemen gives me a feeling of respect and some see……When 50% of the pay is slated to be shamed, that policeman will understand how difficult life is for farmers. #AssamPolice. #DGP Assam"
The archived version of the Facebook post can be seen here.
Investigation
Vishvas News first took the help of Google Reverse Image Search tool to confirm the origin of the viral photo. We found this image in a news published on a blog. The blog published on December 9, 2020. According to the news report, the photo is from West Bengal's Barasat
Read the full news here.
Vishvas News contacted Bidyut Kumar Sharma, Senior Sub-Editor of Asomiya Pratidin, leading daily newspaper in Assam. Mr. Sharma told Biswas News, "This viral post also came to our digital desk at various times. This is actually from West Bengal and has been going viral during the CAA Movement, Lock-downs, Curfews, etc. The image is not from Assam." We scanned the profile of the user who shared this post. We found that Facebook user Kalpajit Gogoi is a resident of Digboi. The account has 1812 followers.
Conclusion: Conclusion: The viral post has been confirmed as misleading in the investigation of Vishvas News. This is not a picture of Assam police assaulting a Vegie salesman. It's an old picture from West Bengal.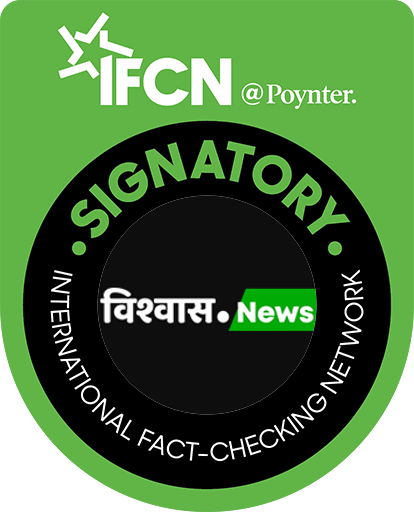 Know the truth! If you have any doubts about any information or a rumor, do let us know!
Knowing the truth is your right. If you feel any information is doubtful and it can impact the society or nation, send it to us by any of the sources mentioned below.
Tags