Fact Check: Old Survey of 2018 Passed Off As Recent; Viral Post is Fake
By

Vishvas News

Updated: November 11, 2020
New Delhi (Vishvas News): A post going viral on social media amidst the results of Madhya Pradesh by-elections. The post attributed to the media house ABP News claims that Madhya Pradesh has slipped out of BJP's hand.
Vishvas News investigated and found that an old ABP News poll is now going viral with fake claim.
Claim
Facebook user Aamir Khan, while uploading a post on November 3, wrote in Hindi: "'मंगलवार के दिन चुनाव की तारीखों का ऐलान मंगलवार के दिन ही वोटिंग और मंगलवार के दिन ही काउंटिंग होगी। इसमें मंगलवार के दिन अंतिम बीजेपी की हार हो गई हो गई और कमलनाथ अपनी सरकार कांग्रेस के पक्ष में बनाएंगे जय-जय कमलनाथ जय जय कांग्रेस पार्टी।'" (English translation: Announcement of election dates on Tuesday, Voting on Tuesday, Counting on Tuesday. On Tuesday, BJP will be defeated, Kamalnath with make government in favour of Congress.
The archived version of the viral post can be viewed by clicking here.
Investigation
Vishvas News started its investigation by searching the Internet using appropriate keywords. We found the original video uploaded on December 7, 2018 on the ABP News YouTube channel.
During the 2018 Madhya Pradesh assembly elections, ABP News did an exit poll. A picture of the same exit poll is now going viral as recent. The video showed the same image after 2:50 minutes as shown in the viral post.
Apart from this, we did not find any such news in Google search.
Vishvas News spoke to the senior editor of ABP News. He said that the post is fake. The survey of the 2018 assembly elections is now going viral as recent.
Vishvas News scanned the profile of the user who shared the viral post. According to the information shared on the profile, the user hails from Shivpuri, Madhya Pradesh.
Conclusion: The image of ABP News's old survey is going viral as recent linking it to the by-election in Madhya Pradesh. The viral post is post.
Claim Review :

Madhya Pradesh has slipped out of BJP's hand: ABP Poll

Claimed By :

FB user: Amir Khan

Fact Check :

False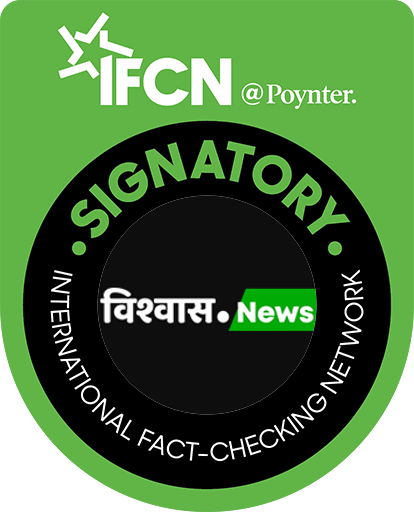 Know the truth! If you have any doubts about any information or a rumor, do let us know!
Knowing the truth is your right. If you feel any information is doubtful and it can impact the society or nation, send it to us by any of the sources mentioned below.
Tags