Quick Fact Check: Misleading Post Claiming Old Textbook Mentions COVID-19 Cure Resurfaces
Post Claiming Old Textbook Mentions COVID-19 Cure is misleading and has resurfaced on social media.
By

Vishvas News

Updated: November 23, 2020
New Delhi (Vishvas News): A post has resurfaced on social media showing a page from a textbook and a caption which states that the cure of COVID19 has been mentioned in Class 12th textbook and that the virus is not new. When Vishvas News investigated the post, we found it to be misleading. COVID-19 is a new strain in the coronavirus family and clinical trials for vaccines are still ongoing.
Claim
Vishvas News received a post on its Whatsapp Chatbot for fact check. The post in Hindi reads (English translation)- "Brothers, after finding it in many books, the drug of coronavirus has been found with great difficulty. We have been searching for the medicine of coronavirus, but the drug of coronavirus is already given in the Intermediate Animal Science book by a scientist. He has also written about its treatment and it is not a new disease. Sometimes it happens that doctors and scientists do not pay attention to books of small level in the spur of big books and this has happened here. (Book- animal science, author- Dr. Ramesh Gupta, page no-1072). Brothers, this is not fake news, so I request you to share this medicine as much as possible so that a patient with coronavirus can be treated."
Investigation
There were various claims in the post and Vishvas News debunked each claim one by one:
In A Book Written By An Author Named Dr. Ramesh Gupta The Details Of Coronavirus Has Been Mentioned.
Vishvas News spoke to Dr. V.K. Dwivedi, a former colleague of Dr. Ramesh Gupta. He explained that Mr. Gupta is no more and also explained that his textbook discusses the general family of coronaviruses and not the recent novel coronavirus (COVID-19).
The complete fact check of the claims can be read here.
Conclusion: Post Claiming Old Textbook Mentions COVID-19 Cure is misleading and has resurfaced on social media.
Claim Review :

COVID-19 is not new and old textbook lists its treatment

Claimed By :

Whatsapp user

Fact Check :

Misleading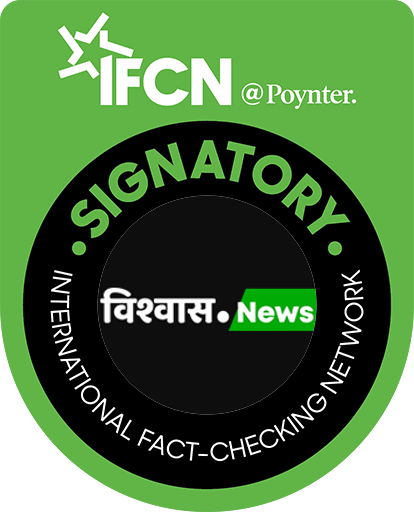 Know the truth! If you have any doubts about any information or a rumor, do let us know!
Knowing the truth is your right. If you feel any information is doubtful and it can impact the society or nation, send it to us by any of the sources mentioned below.
Tags
Read More
Next Article