Fact Check: No, WHO didn't warn against consuming cabbage to prevent COVID-19
By

Vishvas News

Updated: April 13, 2020
A viral post on social media claims that WHO has warned against eating cabbage in the novel coronavirus pandemic citing the reason that coronavirus stays on the surface of cabbage for 30 hours. Vishvas News investigated and found that the viral post is fake.
Claim
The post doing rounds on Facebook by a user named Mohit Choubey reads:
"Don't eat cabbage, as per WHO report, the coronavirus stays in cabbage for a very long time. On usual objects, the strains last for at least 9-12 hours, whereas the strain of the virus lasts more than 30 hours on cabbage. People are advised to stay away from cabbage." The archived version of the post can be checked here.
Investigation
Vishvas News searched about any such information on the website of World Health Organization (WHO). The official website of WHO does not include any warning regarding the consumption of cabbage.
We further investigated and found a food safety report on the website of Centers for Disease Controls and Prevention (CDC). As per the report, 'there is no evidence to support transmission of COVID-19 associated with food.'
Another report by European Food Safety Authority, "there no evidence that food is a source or transmission route for coronavirus."
Vishvas News spoke to Dr. Vimal N. of Ministy of AYUSH. He said: "Every vegetable should be wash thoroughly before use. Eat more Leafy veggies and vitamin source veggies to improve your immunity to fight against any disease. It is important to stay away from these viruses and also from such fake and unscientific news."
As per Dr. A.C. Mishra, Joint Director, Food Safety and Standards Authority of India (FSSAI) "There is no evidence to support transmission of coronavirus through food. Before consuming food, it is important to always wash your hands with soap and water for 20 seconds for general food safety. It is also important to wash to fruits and vegetables properly before consuming.
We also performed social scanning of the user who shared the viral post. Upon investigation we found that the user hails from Bhopal, Madhya Pradesh.
Conclusion
The claim has been falsely attributed to Chinese doctors and Taiwanese doctors.
Disclaimer: The article has been modified by removing some details which were not required or irrelevant to the article. The #CoronavirusFacts database records fact-checks published since the beginning of the COVID-19 outbreak. The pandemic and its consequences are constantly evolving and data that was accurate weeks or even days ago might have changed. Remember to check the date when the fact-check you are reading was published before sharing it. 
Claim Review :

WHO warns against consuming cabbage to prevent COVID-19

Claimed By :

Fb user: Mohit Choubey

Fact Check :

False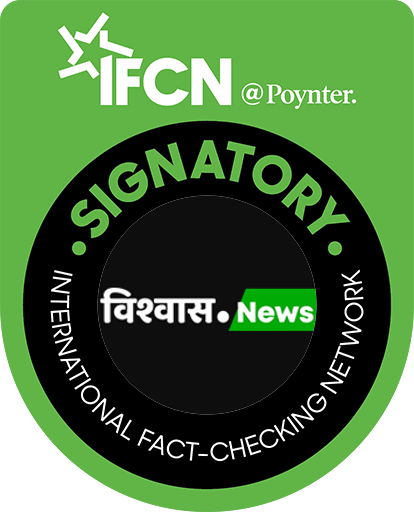 Know the truth! If you have any doubts about any information or a rumor, do let us know!
Knowing the truth is your right. If you feel any information is doubtful and it can impact the society or nation, send it to us by any of the sources mentioned below.
Tags
Next Article