Fact Check: Over-the-counter self-medications not recommended by doctors to treat COVID-19; viral post is misleading
The viral post claiming that over-the-counter self-medications can be taken to treat COVID-19 is misleading.
By

Vishvas News

Updated: January 14, 2022
New Delhi (Vishvas News): Amidst increasing cases of coronavirus across the nation, various posts claiming to be the cure/treatments are going viral on social media. One such post Vishvas News received on its Whatsapp chatbot claims that this time the wave of coronavirus is different from the first two waves. The post further claims that in this wave, first, the person will experience sore throat, then fever, followed by dry cough and stomach issues. The post also mentions the names of the medicines that are advisable to take, as claimed. Vishvas News investigated and post and found it to be misleading. As per the experts treating patients affected by coronavirus, the symptoms are not the same for everyone and so is the line of treatment. Experts advise that one should not take medicines without consultation with their doctor.
Claim
A post doing rounds on social media reads (Translated in English): "Dear friends, this time Corona is different from the previous two waves. In this, first, there is a sore throat, then fever, then dry cough and with this, there is stomach issue. The voice is changing. There is no change in taste…. All the above symptoms are visible in 3 days. I got a sore throat 2 days ago followed by a dry cough, today I am feeling weak with a high fever. Doesn't feel like doing anything. I am feeling sleepy. Whoever is feeling this way, should start the following medicine without waiting for the test. There is nothing to panic about because in 3 days all it will be cured. There is no such thing as shortness of breath and low oxygen level this time.
1- Tab Montulocast plus levocetrizine….. One tablet in the morning and evening.
2- Tab Zincovit…… One tablet daily.
3- Tab Paracetamol 500….. in case of fever.
4-Tab Karvol Plus…… Put it in hot water and take steam.
5- Tab Doxycycline….. One tablet in the morning and evening.
Take 6- Syp Bro-Zedex…… thrice a day."
Investigation
COVID-19 affects different people in different ways. Most infected people will develop mild to moderate illness and recover without hospitalization. Whereas some may need hospitalization and would undergo intensive care.
Vishvas News spoke to Dr. Nikhil Modi, Pulmonologist at Indraprastha Apollo Hospitals, New Delhi. Talking about the symptoms patients are experiencing in the third wave, he said that the symptoms seen are cough and cold, congestion in the chest, fever, and weakness. But again, not all are experiencing exactly the same symptoms. The intensity of symptoms varies among individuals. Some experience fever followed by cough and cold, some are not experiencing fever, some are asymptomatic.
As per the viral post, if people are having symptoms as mentioned in the viral post, the medicines as claimed should be taken without undergoing a test. Dr. Nikhil advises consulting the doctor instead of self-medicating. Covid-19 shouldn't be taken lightly, it may affect individuals differently.
He also shared examples of patients who had different symptoms and had been affected by coronavirus recently. eg: one patient had a fever followed by a sore throat and cold whereas the other patient had chest pain but no other symptoms. Symptoms vary from patient to patient.
According to the Ministry of Health and Family Welfare (Mohfw), Covid-19 infected patients must be in communication with a treating physician and promptly report in case of any worsening, They should continue the medications for other co-morbid illnesses after consulting the treating physician. They should follow symptomatic management for fever, running nose, and cough, as warranted. Patients may perform warm water gargles or take steam inhalation twice a day. Mohfw also advises people not to rush for self-medication, blood investigation, or radiological imaging like chest X ray or chest CT scan without consultation of your treating Medical Officer.
Asymptomatic cases, mild cases of COVID-19 should follow these protocols:
-Isolate yourself in a well-ventilated room.
-Use a triple layer medical mask, discard the mask after 8 hours of use or earlier if they become wet or visibly soiled.
-In the event of a caregiver entering the room, both caregiver and patient may consider using N 95 mask.
-Take rest and drink a lot of fluids to maintain adequate hydration.
-Follow respiratory etiquettes at all times.
-Frequent handwashing with soap and water for at least 40 seconds or clean with an alcohol-based sanitizer.
-Don't share personal items with other people in the household.
-Ensure cleaning of surfaces in the room that are touched often.
-Monitor oxygen saturation with a pulse oximeter daily.
-Connect with the treating physician promptly if any deterioration of symptoms is noticed.
Conclusion: The viral post claiming that over-the-counter self-medications can be taken to treat COVID-19 is misleading.
Claim Review :

Over-the-counter self-medications to treat COVID-19

Claimed By :

Whatsapp user

Fact Check :

Misleading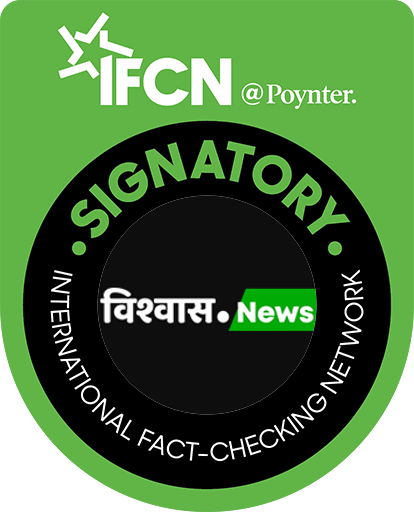 Know the truth! If you have any doubts about any information or a rumor, do let us know!
Knowing the truth is your right. If you feel any information is doubtful and it can impact the society or nation, send it to us by any of the sources mentioned below.
Tags
Read More
Next Article