Fact Check: WHO didn't issue proposal for extending lockdowns to control COVID-19, fake post getting viral
By

Vishvas News

Updated: April 6, 2020
A viral post claims that World Health Organization (WHO) has come up with a protocol and procedure for the Coronavirus lockdown period. As per the viral post, the COVID 19 lockdown will extend till June end. The viral message gives the timeline of the proposed extended lockdown. Vishvas News investigated and found that the viral post is fake.
Claim
A post doing rounds on social media reads: *WORLD HEALTH ORGANISATION PROTOCOL&PROCEDURE OF LOCKDOWN PERIODS FOR CONTROLLING ON MOST DANGEROUS VIRUS* STEP 1 – 1 DAY.
STEP 2- 21 DAYS. AFTER 5 DAYS. STEP 3- 28 DAYS. AFTER 5 DAYS.
STEP 4 – 15 DAYS. The sameway, our Indian governments are follow:
MAR22-1 DAY ( TRIAL LOCKDOWN) MAR24-APR14 – 21 DAYS(FIRST LOCKDOWN) APRIL15- APRIL19 – RELAX FROM LOCKDOWN. APR20 – MAY 18 – 28DAYS(SECOND LOCKDOWN) *INCASE,Covid19 patient ratio is Zero*
Withdraw the LOCKDOWN. Otherwise, May19 – May 24 – Relax from LOCKDOWN. May 25 – June 10 – 15 days (FINAL LOCKDOWN).
The archived version of the post can be checked here.
Investigation
Vishvas News started its investigation by reaching out to the representative of World Health Organization (WHO) and asked whether any such protocol or proposal has been released by the organization. The representative of the World Health Organization (WHO) called out the message as fake. The message is falsely attributed to WHO.
We investigated further and found a tweet by WHO South-East Asia twitter handle. The tweet reads: Messages being circulated on social media as WHO protocol for lockdown are baseless and FAKE. WHO does NOT have any protocols for lockdowns. WHO South-East Asia also dismissed the viral claim.
Vishvas News also performed the social scanning of the page with share the viral post. 123,205 users follow the page named श्री राधा विजयते नमः till date.
Conclusion
No, WHO didn't issue proposal for extending lockdowns to control COVID-19. The viral post is fake.
Disclaimer: The article has been modified by removing some details which were not required or irrelevant to the article. The #CoronavirusFacts database records fact-checks published since the beginning of the COVID-19 outbreak. The pandemic and its consequences are constantly evolving and data that was accurate weeks or even days ago might have changed. Remember to check the date when the fact-check you are reading was published before sharing it. 
Claim Review :

WHO issued proposal for extending lockdowns to control COVID-19

Claimed By :

FB Page: श्री राधा विजयते नमः

Fact Check :

False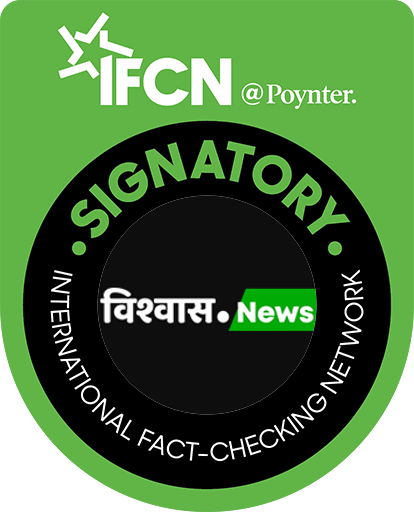 Know the truth! If you have any doubts about any information or a rumor, do let us know!
Knowing the truth is your right. If you feel any information is doubtful and it can impact the society or nation, send it to us by any of the sources mentioned below.
Tags
Next Article