Fact check: BJP has not launched its political entity in Sri Lanka, viral claim is fake
The viral post is fake. BJP India has not launched its entity in Srilanka.
By

Vishvas News

Updated: March 8, 2021
New Delhi ( Vishvas News). A viral post on social media claims the Bharatiya Janata Party in India has expanded its outreach to neighbouring and has been launched in Srilanka as Srilanka Bharatiya Janta party.
Vishvas News investigation revealed the claim is fake.
Investigation
A viral post on Twitter claims, "BJP is expanding its outreach to neighbouring countries. There is a party in Srilanka named 'Srilanka Bhartiya Janta Party'". The archived version of the tweet can be seen here.
We also found similar claims shared on Facebook.
Investigation
Sri Lanka's Election Commission Chairman Nimal Punchihewa shot down reports of India's ruling Bharatiya Janata Party (BJP) planning to set up a political unit in the island nation, saying the country's electoral law does not permit such an arrangement, states an article in the India Today published on 16 February.
We searched on the a Internet for news about Srilanka BJP. We found many authentic news reports stating the new launch of a party in Srilanka on Saturday, named 'Srilanka Bharatiya Janta Party' to focus on education and sports.

We found the new party chiefs have also clarified in the articles that the party has no relation with the BJP in India.

We also found a video on Facebook, where the Srilanka BJP leader V Muththusami can be seen saying, "We have started to standardise sports and education for Tamil people. No ties with the BJP in India."

Vishvas News contacted Ashutosh Jha, Dainik Jagran's National bureau chief for verification. "The viral claim is fake. The party started in the same name in Sri Lanka has no connection with the BJP in India," he said.
Social scanning of the Twitter user who shared the viral post revealed that he has over 1000 followers and operating from Kolkata since October 2015.
Conclusion: The viral post is fake. BJP India has not launched its entity in Srilanka.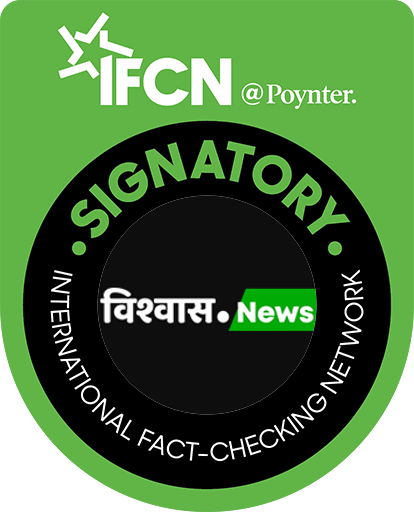 Know the truth! If you have any doubts about any information or a rumor, do let us know!
Knowing the truth is your right. If you feel any information is doubtful and it can impact the society or nation, send it to us by any of the sources mentioned below.
Tags
Read More
Next Article