Fact Check: Clipped video of Gorakhpur MP Ravi Kishan's statement viral in the wrong context
In the investigation of Vishvas News, the viral post related to MP Ravi Kishan turned out to be misleading. Viral video is clipped.
By

Vishvas News

Updated: February 10, 2022
New Delhi (Vishvas News). An eight-second-long video of Gorakhpur MP Ravi Kishan is going viral on various platforms of social media. In this, he can be heard purportedly saying to Chief Minister Yogi Adityanath that "he should fill the election paper and go away. Don't do poll promotions here. It would be an insult." Some people are making this video viral saying that Ravi Kishan insulted Yogi Adityanath. Vishvas News investigated the viral post. Investigation revealed that clipped part of Ravi Kishan's statement is going viral with wrong context.
What is going viral
Facebook user Vishal Bakshi uploaded a video of MP Ravi Kishan on February 5, claiming: ' 'अजय सिंह बिष्ट को बोले पर्चा भर के चल जइह न बहुत बेइज्जती हुई….. गजब बेज्जती है!'
The content of the Facebook post is as it is written here. Its archived version can be seen here. Several other users on different social media platforms have shared this picture with similar claims.
Investigation
Vishvas News directly contacted BJP MP from Gorakhpur Ravi Kishan to know the truth of his statement. He told Vishvas News that some people are deliberately spreading propaganda against him on social media. The video is clipped. They have picked only a part of my byte that I gave to a news channel. This is wrong.
In the viral post, the mic of news channel News24 can be clearly seen. We searched the Twitter handle of News24. This full video was uploaded here on February 4. In this, BJP MP Ravi Kishan can be heard saying in response to a question, 'translated: 'Tell Maharaj ji to fill the form and walk away. It would be a disgrace for us if he has to campaign here. We are working to make him win by lakhs of votes. So much so that we tell all the viewers of your channel that there would not have been such a big victory in the history of Uttar Pradesh, which is going to happen to Maharaj ji.."
The full byte can be seen here.
Vishvas News at the end of the investigation scanned the profile of the user who posted the fake post. Social scanning of Facebook user Vishal Bakshi revealed that the user is a resident of Damoh in Madhya Pradesh.
Conclusion: In the investigation of Vishvas News, the viral post related to MP Ravi Kishan turned out to be misleading. Viral video is clipped.
Claim Review :

जय सिंह बिष्ट को बोले पर्चा भर के चल जइह न बहुत बेइज्जती हुई….. गजब बेज्जती है

Claimed By :

Vishal Bakshi

Fact Check :

Misleading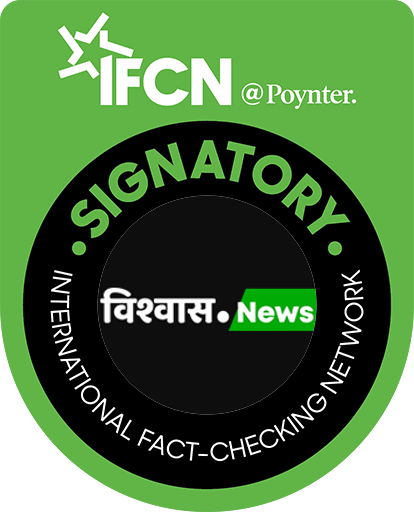 Know the truth! If you have any doubts about any information or a rumor, do let us know!
Knowing the truth is your right. If you feel any information is doubtful and it can impact the society or nation, send it to us by any of the sources mentioned below.
Tags
Next Article