Fact Check: Demark has not taken away voting rights of Muslim Population, viral claim is misleading
By

Vishvas News

Updated: November 7, 2020
New Delhi (Vishvas Team). A viral post on social media claims that the Denmark government has passed legislation to take away voting rights from the Muslim population.
Vishvas News investigation revealed the claim is misleading.
Claim
Facebook page Swaraj Bharat shared a post writing, "#Breaking — a law abolishing the Muslim community's right to vote in Denmark was passed…" The archived version of the post can be seen here.
Vishvas News received this claim for fact check on its Fact Checking WhatsApp chatbot (+91 95992 99372).
Investigation
We searched on the Internet for news about the viral claim, but we did not find any authentic media reports that confirmed the information. However, we found some old news articles published in 2019.
Accordingly, Denmark had enacted a law to end Danish citizenship of people who went abroad to fight for militant groups like Islamic State. The proposed new law… would allow the government to strip fighters abroad who also hold another nationality of their Danish citizenship without a court order.
Who can vote in Denmark?
According to the information on the Danish government website, every citizen from Denmark, Greenland or Faroe Islands and who is over 18 years of age can vote.
Vishvas News contacted the Danish Embassy in India via email to verify the claim. In response, Minister Counselor Steen Malthe Hansen stated that the viral claim is not correct and no such law has been passed.
Social scanning of the Facebook page that shared the viral claim revealed that it has 5,924 followers.
Conclusion: The viral claim is misleading. Denmark has not enacted any laws to take away voting rights of the Muslim community.
Claim Review :

Denmark government has passed legislation to take away voting rights from the Muslim population.

Claimed By :

FB Page Swaraj Bharat

Fact Check :

Misleading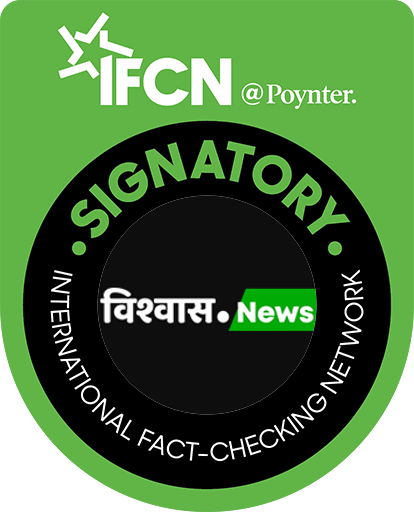 Know the truth! If you have any doubts about any information or a rumor, do let us know!
Knowing the truth is your right. If you feel any information is doubtful and it can impact the society or nation, send it to us by any of the sources mentioned below.