Fact Check: Edited image of Pakistan's Station chowk viral in the name of Narendra Modi Chowk
Viral photograph has been created by editing the original image from Faisalabad, Pakistan.
By

Vishvas News

Updated: March 1, 2021
By Vishvas News
New Delhi (Vishvas News): A photograph of Prime Minister Narendra Modi's statue on a Chowk is getting viral on social media. One can see a giant kettle on the top of Modi's statue. It is being claimed that this Chowk has been built in India and it has been named Narendra Modi chowk. Few of the social media users are also claiming that this chowk has been build in Darbhanga, Bihar.

Vishvas News investigated the post and found that the claim with the viral post is fake. The viral photograph has been created with the help of editing tools and software. The original photograph has Cup and kettles in the place of Modi's statue.
Claim
Facebook user Pargat Sandhu posted the photograph with the caption in Hindi that roughly translates to: 'It is condemnable, this is not a tradition in our country to name chowks, stadiums or hospitals in the name of people who are still alive .'
The archived version of this post can be seen here.
Investigation
Vishvas News ran a Google reverse image search on the viral photograph. We found a photograph published on www.urdupoint.com where one can clearly see that there is a statue of a cup and kettle and not Narendra Modi. Also, there is "DEER TEA PHA" written at the bottom. The caption here reads: " Faisalabad: Kettle and cup installed for beauty in Station Chowk." This image was posted on September 25, 2018, and it clearly mentions that this is from Faisalabad, Pakistan, and not from India.
When we observed the original photograph we noticed that viral and original images have the same people on the road positioning in the exact same place. One can see the comparison of both the images here-
We also ran a Google reverse image search on Narendra Modi's statue in the viral image. We found that this image has been taken from a shopping website indiamart.com where this statue is available for Rs 65000.
For further information, we reached out to Adeel Jafry, Senior Assignment editor DawnNews Pakistan. He told us that the photograph is edited. The original photograph is from Faisalabad's cup and kettle chowk at the station.
We scanned the account of Facebook user Pargat Sandhu who shared the viral photograph. We found that by the time of filing this story he was having 5000 people on his friend list.
Conclusion: Viral photograph has been created by editing the original image from Faisalabad, Pakistan.
Claim Review :

Narendra Modi's statue installed at Narendra Modi chowk

Claimed By :

Facebook user: Pargat Sandhu

Fact Check :

False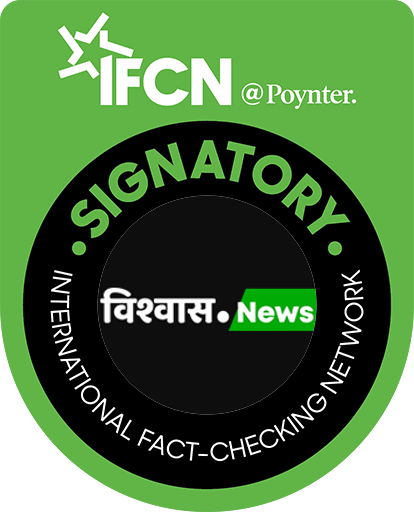 Know the truth! If you have any doubts about any information or a rumor, do let us know!
Knowing the truth is your right. If you feel any information is doubtful and it can impact the society or nation, send it to us by any of the sources mentioned below.
Tags
Read More
Next Article