Fact Check: Nilgiri Mountain Train is not yet privatised, viral claim is fake
The viral post is fake. Southern Railways has not privatised Nilgiris Mountain Train.
By

Vishvas News

Updated: December 9, 2020
New Delhi (Vishvas News). A viral picture of hostesses in front of train is shared with a claim that Nilgiri Mountain train has been privatised. Several users on social media expressed their anger and disagreement over the exorbitant fares.
Vishvas News investigation revealed the claim is fake. Southern Railways denied the claims about privitisation and clarified that the pictures are of a chartered train in Nilgiri Mountain Railway (NMR) route.
Claim
Many pictures of a train and hostesses are shared with a claim that Nilgiri Mountain Train has been sold to a private company.
The exorbitant fares led to an outrage on social media where many users alleged that fares have been hiked from Rs 400 to Rs 3,000. The archived version of the Facebook post can be seen here.

We also found a newspaper clipping shared with similar claims on Twitter.
Investigation
Months after NITI Aayog CEO Amitabh Kant along with Railway Board chairman VK Yadav stated that privatisation of the railways is a big win for both the Indian railways and investors, we found many articles on the Internet about the central government shortlisting around 109 rail routes with 151 trains divided into 12 groups.
While we found many regional Tamil language news reports on Nilgiri Mountain Train privitisation, we did not find any authentic sources from the Railways confirming the viral claim.
We also found a fake news alert from the official Facebook page of Southern Railways, the operating authority of NMR route between Mettupalayam and Udhagamandalam (Ooty) about the rumours on privatisation. The post clarifies that the Railways Department has operated only a chartered service.

Vishvas News contacted G Maria Michael, Southern Railways PRO, Salem Division to verify the claim. Sharing to us a clarification notice, he denied the viral claims. "The viral claim is fake. NMR has not been privatised. We operated only a chartered service on 5th and 6th December for tourists. Southern Railways is currently not operating regular NMR services due to the pandemic," said Michael.

He further clarified that NMR will continue its services at usual fares once after resumption.
According to an article in the New Indian Express, "A private company had hired the train and run the services on the NMR route…on the weekend, charging a whopping Rs 3,000 per seat, for a single journey. The regular fare is Rs 600 for a first class ticket, and Rs 295 for second class… The private company had paid the full tariff rate of Rs 4.9 lakh per day, for to and fro operations. Additionally, the company renamed it as TN-43, and painted parts of coaches. The loco pilot and the guard were railway employees, but the support staff were engaged by the company."
Social scanning of the Facebook user Dravidan Durai who shared the viral claim revealed that he lives Thirukalukundram, Tamil Nadu. He has 4, 277 friends and 1,915 followers on Facebook.
Conclusion: The viral post is fake. Southern Railways has not privatised Nilgiris Mountain Train.
Claim Review :

Nilgiri Mountain Train has been privatised.

Claimed By :

FB User

Fact Check :

False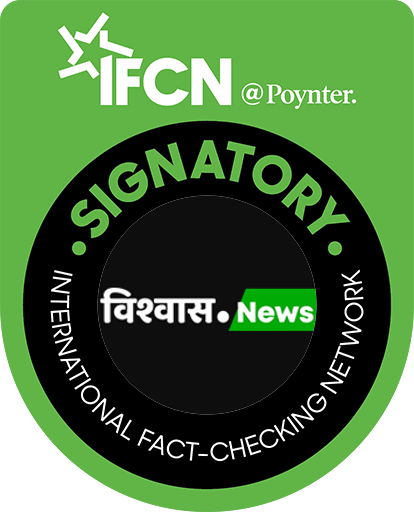 Know the truth! If you have any doubts about any information or a rumor, do let us know!
Knowing the truth is your right. If you feel any information is doubtful and it can impact the society or nation, send it to us by any of the sources mentioned below.
Tags
Read More
Next Article