Fact-check: Mohan Bhagwat did not say he has lost faith in religion due to corona
By

Vishvas News

Updated: May 20, 2020
Vishvas News, New Delhi: Recently, a picture that looks like a newspaper cutting was widely shared on WhatsApp on various groups. The image claims that RSS supremo said, "I have lost faith in religion due to corona".
Claim:
On different groups of WhatsApp, an image that looks like some newspaper cutting is being shared widely. The image claims that Rashtriya Swayamsevak Sangh's Sarsanghachalak Mohan Bhagwat has said that he has lost his faith in religion due to corona.
Here's what is written in the post:
"Corona has caused destruction in the entire world. India too has not been spared from it. All the temples have been closed and those whom we worship are not showing any miracles. Prime Minister asked us to clap and light lamps, which too has not been helpful. Today, there are over 25000 patients of coronavirus. Only doctors and nurses are protecting us. This pandemic has taught me one thing, that we do not need religious places but, schools and hospitals. We do not need priests but scientists and doctors. I request all the priests to close the temples and in place of that construct schools, libraries and hospitals. They must donate the gold and silver to the needy and to those fighting the pandemic. This will make us a super power."
The post claims that the above lines are said by RSS chief Mohan Bhagwat.
Investigation:
When Vishvas News realised that this image is being widely shared, it first checked whether this news has appeared anywhere in the agencies as mentioned in the post. It did not find the said statement anywhere in the news agencies.
Later, Vishvas News contacted, Rashtriya Swayamsevak Sangh's Akhil Bharatiya Sahaprachar Pramukh, Narender Kumar. He denied of any such statement from RSS chief Mohan Bhagwat. He also said that this statement was deliberately made to look like a paper cutting, so that people would not doubt it.
Narender Kumar has shared this post on his Twitter profile too, where he has said that the there was no such statement from RSS chief Mohan Bhagwat.
Conclusion: The claims made in the image being shared on various WhatsApp groups is false. RSS Sarsanghachalak did not say, "I have lost faith in religion due to corona".
Claim Review :

खत्म हो गई आस्था : भागवत का हुआ हृदय परिवर्तन

Claimed By :

Devendra Surjan

Fact Check :

False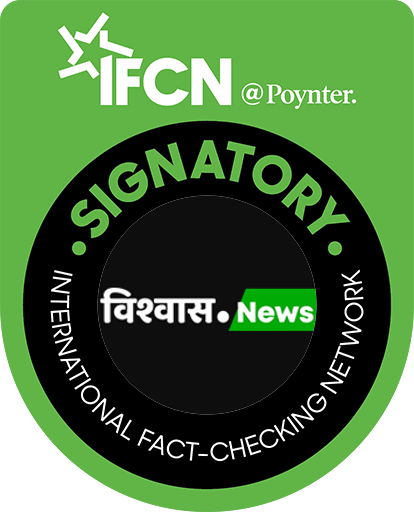 Know the truth! If you have any doubts about any information or a rumor, do let us know!
Knowing the truth is your right. If you feel any information is doubtful and it can impact the society or nation, send it to us by any of the sources mentioned below.
Tags