Fact Check: Telecom Companies Are Not Giving Free Recharge In Lieu of Yogi Govt Winning UP Polls, Viral Message Is Fake
Telecom companies are not giving free recharge in the name of new UP govt, the viral message is fake.
By

Vishvas News

Updated: March 21, 2022
Vishvas News (New Delhi). A post is going viral on social media. It is being claimed that "Indian users of * Jio *, * Airtel * or * Vi * are being given * 3 months * free recharge in lieu of yogi government winning UP polls again." A registration link is also there with the post. Vishvas News found in the investigation that this post is fake. Experts urge Internet users not to click on any such suspicious links, otherwise, you may be scammed.
What's going viral?
Facebook user Raushan Yadav Vikash (Archive Link)claimed in this post: "Translated: In the lieu of yogi making government again in Uttar Pradesh, all Indian users are being given * 3 months * recharge for free. If you are* Jio *, *Airtel * or * Vi * user then you can avail this offer. * Note: – * Get your free recharge by clicking on the link given below. * Please note: * This offer is only till * 31 MARCH 2022 * Hurry up ..! "
Investigation
Vishvas News first searched on the internet with related keywords. We did not find any such news on any authentic media portal.
During the investigation, we found news published on 22nd April 2021 on Dainik Jagran's website jagran.com. In this, the Cellular Operators Association of India declared one such message as fake. You can read the whole news here.
Vishvas News also contacted a cyber expert. We sent this viral link to Ayush Bhardwaj, a cyber security expert and former IT consultant of the Public Grievances Committee of the Government of Rajasthan. He checked this link and said that it is a click-bait link and sharing your personal information on it risks it being stolen. With such a click-bait, the malware reaches your mobile and its control can be achieved. Personal information can be stolen and sold on the Deep Web. Hacking your e-wallet can also cause you financial loss. "
Continuing the investigation, Vishvas News contacted the spokesperson of Reliance Jio. He told us "the viral post is fake. No such offer is being made by us."
An investigation of the account of user Raushan Yadav Vikash, who uploaded the viral post on Facebook, revealed that 3,390 people follow the user on Facebook.
Conclusion: Telecom companies are not giving free recharge in the name of new UP govt, the viral message is fake.
Claim Review :

उत्तर प्रदेश में फिर से योगी सरकार बनने की ख़ुशी में सभी भारतीय यूजर्स* को *3 महीने* का रिचार्ज फ्री में दिया जा रहा है

Claimed By :

Raushan Yadav Vikash

Fact Check :

False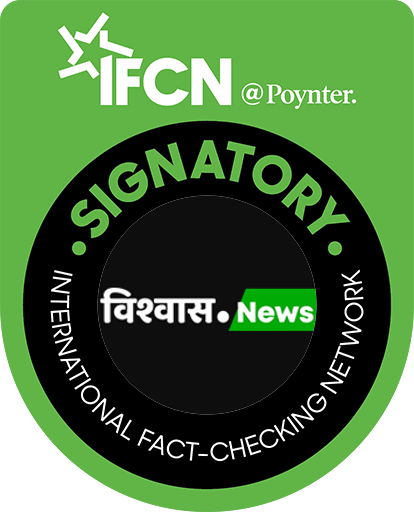 Know the truth! If you have any doubts about any information or a rumor, do let us know!
Knowing the truth is your right. If you feel any information is doubtful and it can impact the society or nation, send it to us by any of the sources mentioned below.
Tags
Next Article