Fact Check: UPI payments will not cost 30 per cent transaction charges, viral claim is fake
By

Vishvas News

Updated: December 7, 2020
New Delhi (Vishvas News). A viral post with a newspaper clipping is shared with a claim that payments through Google Pay and PhonePe will cost 30 percent transaction charges with effect from 1 January 2021. Many social media users have expressed their displeasure about third party transfer applications and alerted on dangers of cashless transactions recently.
Vishvas News investigation revealed the claim is fake. National Payments Corporation of India (NPCI) refuted the claim clarifying that they have only introduced a 30 percent cap and users will not be charged for payments.
Claim
A newspaper clipping describes that sending money through Google Pay, PhonePe will cost 30% transaction charges with effect from 1 January 2020. Several users have expressed serious concern about cashless transactions through third party applications.
Facebook user Philiphs Jp is one among the users who shared the newspaper snapshot writing, "30% transaction charge? So, Rs 300 extra charge to send Rs 1000? How unfair!" The archived version of the post can be seen here.
Investigation
We searched on the Internet for news using keywords (UPI, 30 per cent). An article in the Dainik Jagran published on 7 November states, "The National Payments Corporation of India has decided to impose a 30 per cent cap on third party app providers from January 1, 2021. NPCI has taken this decision to end the monopoly of third party apps."
The article has further clarified about the 30 per cent cap stating, "This means that if there are 200 crore UPI transactions in the country every month from next year, then its thirty percent i.e. 60 crore transactions can happen in a month on any third party app platform."
However, we did not find any news reports about 30 per cent transaction charges as in the viral claim.
We searched for notification on the website of National Payments Corporation of India (NPCI), an umbrella organisation for operating retail payments and settlement systems in India, is an initiative of Reserve Bank of India (RBI) and Indian Banks' Association (IBA) under the provisions of the Payment and Settlement Systems Act, 2007, for creating a robust Payment & Settlement Infrastructure in India. We found the press release dated 5 November stating, "…with UPI reaching 2 Bn transactions a month and with potential for future growth, it has issued a cap of 30% of total volume of transactions processed in UPI, applicable on all Third Party App Providers (TPAPs). This will be with effect from January 1, 2021. It will help to address the risks and protect the UPI ecosystem as it further scales up."
Vishvas News contacted NCPI through email for verification. Refuting the viral claims shared on social media, NCPI clarified that users are not charged for transactions and they have only introduced a 30 per cent cap.
Social scanning of the user who shared the viral claim revealed that he is a resident of Salem, Tamil Nadu and has 3,788 followers on Facebook.
Conclusion: The viral post is fake. UPI payments will not cost 30 per cent transaction charge. NPCI has only introduced a 30 per cent cap.
Claim Review :

GPay, Phonepay payments will cost 30 per cent transaction charges

Claimed By :

Fb User

Fact Check :

False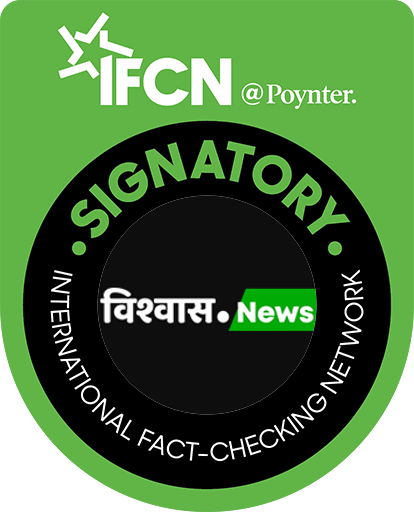 Know the truth! If you have any doubts about any information or a rumor, do let us know!
Knowing the truth is your right. If you feel any information is doubtful and it can impact the society or nation, send it to us by any of the sources mentioned below.
Tags