MCA Meets MoS IT Rajeev Chandrasekhar, Proposes Industry-Backed Body For Indian Fact Checkers
By

Vishvas News

Updated: April 6, 2023
New Delhi. The Ministry of Information Technology on Wednesday said it will notify an entity to fact check government-related information being circulated online. The announcement was made by Minister of State for Electronics and IT Rajeev Chandrasekhar, who also released the government's final guidelines on online gambling.
"Government has decided to notify an entity through Meity and that organisation then would be the fact checker for all aspects of content online and only those that are related to the government," Chandrasekhar said.
Following the policy announcement, the Misinformation Combat Alliance (MCA) met MoS Rajeev Chandrasekhar and apprised him of the alliance's efforts in combating misinformation. The MoS was briefed on MCA's efforts to spread awareness about the harmful effects of false news, the alliance said in a statement. The MCA also highlighted the measures taken by it to create collaborations in order to build a healthy information culture in society.
In a letter of intent presented to the ministry, the MCA proposed to establish an industry-supported self-regulatory organisation (SRO) in India, which would act as one of the nodal organisations for Indian fact-checkers.
The MCA said it will use a multi-stakeholder consultative approach to set norms and principles independent, non-partisan and transparent fact checking and establish the SRO.
The notified amendments were made to the Information Technology (Intermediary Guidelines and Digital Media Ethics Code) Rules, 2021. Under the amended rules, it has been made obligatory for the intermediaries to "not publish, share or host fake, false or misleading information in respect of any business of the Central government".
All the misleading information will be identified by the notified Fact Check Unit of the Central government. It is to be noted that the existing IT rules already required the intermediaries to make reasonable efforts to not host, publish or share any information which is patently false and untrue or misleading in nature.
Further, while discussing the regulations governing online gaming, the minister stated that a number of self-regulatory organisations (SRO) would make decisions regarding the legality of online games based on the framework. He stated that models for SRO had been provided by private companies and would be considered with them.
In accordance with the IT rules of 2021, the government has announced restrictions for online gambling. Any online game that uses real money or involves betting is prohibited, according to the ministry. Online games that solicit donations, according to him, must adhere to KYC standards.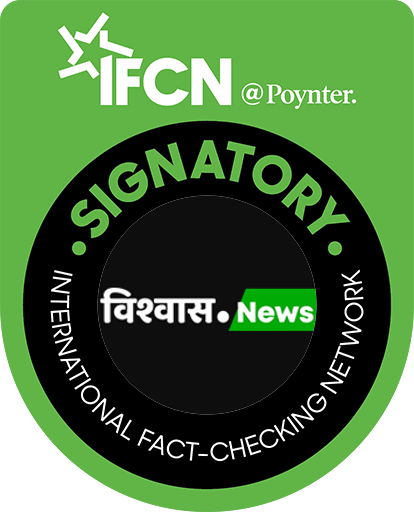 Know the truth! If you have any doubts about any information or a rumor, do let us know!
Knowing the truth is your right. If you feel any information is doubtful and it can impact the society or nation, send it to us by any of the sources mentioned below.
Tags
Next Article