Fact Check: Deepika Mondol's edited picture now goes viral as that of Nita Ambani
By

Vishvas News

Updated: April 19, 2021
Vishvas News (New Delhi): Once again an edited picture is being circulated widely on Facebook. In this picture one can see Prime Minister Narendra Modi bowing with hands folded in Namaste in front of Nita Ambani. In the investigation of Vishvas News it was found that Deepika Mondol's image who runs a non-governmental organisation was edited to look like that of Nita Ambani.
In investigation of Vishvas News, viral post was found to be fake. Earlier too, her picture was cropped and appeared to look like that of wife of businessman Gautam Adani. Vishvas News earlier too had investigated it. You can read the entire news here.
Claim:
Facebook user Krishna Malviya had uploaded a picture on 9 April and wrote along with it: 'शुभ रात्रि….जय कांग्रेस विजय कांग्रेस जय कांग्रेस…भड़कते रहना रात भर अंधभक्तों अपनी अंधभक्ति में इतिहास गवाह है राजाओं ने ईस्ट इंडिया कम्पनी के आगे हाथ जोड़े और वर्तमान में केंद्र सरकार अंबानी की लुगाई के आगे हाथ जोड़ते हुए…..'
You can check the Facebook post and its archive version here.
Investigation:
Vishvas News in the very beginning to know the truth about the viral picture contacted the spokesperson of Reliance insdustries. He informed that earlier too this image was widely shared online. The woman in the picture is not Nita Ambani.
Now we went ahead to check as to who the woman in viral image was. We took help of online tools. We found the oiginal picture on a website with the use of Google Reverse Image search. In the news published on VTV Gujarati it was informed that the woman in the image was Deepika Mondol. It is an image from the event held in 2015. Read the entire news here.
During the investigation we found the image and complete information on a website named OneIndia too. In this news it was told that Deepika Mondol runs an NGO. Read the entire news here.
In the last step of investigation we did a background check on the user who shared the fake post. We came to know that user Krishna Malviya is a resident of Bhopal in Madhya Pradesh.
Conclusion: In the investigation by Vishvas News, the viral image shared in the name of Nita Ambani was found to be false. The image of Deepika Mondol was edited and shared with false claims.
Claim Review :

Image of Narendra Modi with Nita Ambani

Claimed By :

Krishna Malviya

Fact Check :

False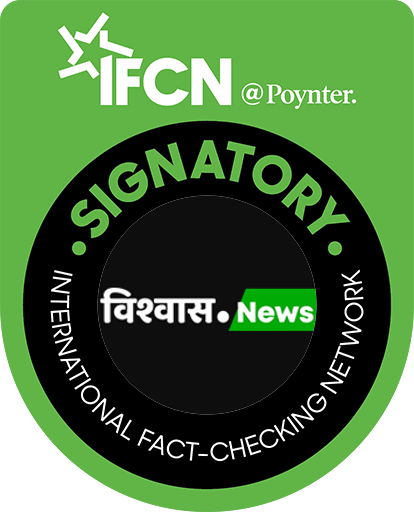 Know the truth! If you have any doubts about any information or a rumor, do let us know!
Knowing the truth is your right. If you feel any information is doubtful and it can impact the society or nation, send it to us by any of the sources mentioned below.
Tags