Fact Check: Post Claiming Nita Ambani Announced To Donate Gold Crowns For Idols of Ram Mandir Is Fake
By

Vishvas News

Updated: February 21, 2021
New Delhi (Vishvas News): A post related to Reliance Foundation founder and chairperson Nita Ambani is going viral on social media. It is being claimed that Mukesh Ambani's wife Nita Ambani will be giving three crowns of 33 kg gold for the idols of Ram Mandir.
Vishvas News investigated the viral post and found it to be fake. The PRO of Reliance Foundation also said that the post is fake.
Claim
Facebook user 'Yogesh Thakur' uploaded a picture of Neeta Ambani and Mukesh Ambani on February 17 on the page named 'Narendra Modi will be PM (together if connected)', writing, 'Mrs. Neeta Ambani, wife of Mr. Mukesh will be giving 3 crowns of 33 kg gold for the idols of Ayodhya Ram temple! Jai Shri Ram."
View the archived version of the post here.
Investigation
Vishvas News searched the claim on Google using appropriate keywords. During the search, we did not find any news published by any reputed organization justifying the claim. We further searched the official Twitter handle of Reliance Foundation, but didn't find any such tweet as claimed in the viral post.
Vishvas News checked the press releases on the website of Reliance Foundation. There as well we did not find any press release confirming that Nita Ambani will donate a crown of gold to the idols of Ram temple.
We contacted Reliance's PRO to verify the viral claim. He said that this post is fake. No such announcement has been made by Nita Ambani so far.
Vishvas News also contacted Anil Mishra, a member of Shri Ram Janmabhoomi Tirthakshetra Trust. He said that he had not received any information regarding this matter as claimed in the viral post.
Social scanning of Yogesh Thakur, the Facebook user who shared fake posts, revealed that this user from Doba in Jammu and Kashmir and had shared fake posts related to the Ram temple earlier as well. 1195 people follow the user.
Conclusion: Vishvas News investigated and found that the post claiming Nita Ambani is donating 33 kg gold crown to the idols of the Ram temple is fake. As of 19 February 2021, no such announcement has been made, the viral claim is false.
Claim Review :

Nita Ambani Announced To Donate Gold Crowns For Idols of Ram Mandir

Claimed By :

Yogesh Thakur

Fact Check :

False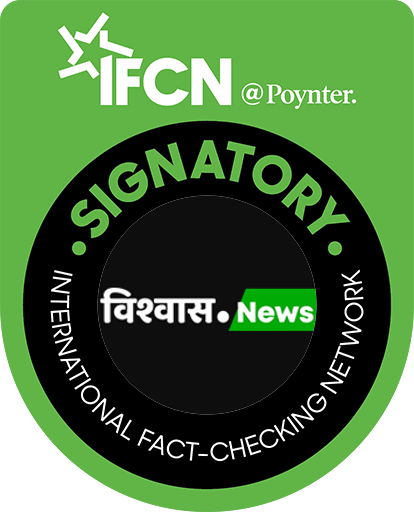 Know the truth! If you have any doubts about any information or a rumor, do let us know!
Knowing the truth is your right. If you feel any information is doubtful and it can impact the society or nation, send it to us by any of the sources mentioned below.
Tags