Fact check: Post Claiming Students Need Only 23 Percent To Pass Board Exams Is Fake
By

Vishvas News

Updated: January 21, 2021
New Delhi (Vishvas News): A post is going viral on social media in which the photo of PM Modi has been shared alongside the claim. As per the claim, the government has decided that instead of 33%, students need to achieve only 23% to pass the board exams this year.
Vishvas News investigated and found the viral post to be fake. Students need a minimum of 33% to pass the board exams.
Claim
Facebook user Mansingh Samad shared a post that claimed: "2021 board exam now needs 33% not 23% to pass. Big announcement from the government. "
The archived version of the post can be seen here.
Investigation
Vishvas News started the investigation by searching on Google using appropriate keywords. We did not find any news in the search results justifying the claim.
We found a report shared on January 19, 2021, on the official Twitter handle of 'Akashvani Samachar'. The report stated, 'The post claiming 23 percent marks are required to pass the 10th and 12th board exams is completely misleading'.
During the search, we also found news published in the Times of India on February 28, 2018, in which CBSE announced the minimum of 33 percent passing marks for board exams.
Vishvas News contacted Rama Sharma, PRO, Central Board of Secondary Education (CBSE), and discussed the viral claim with him. He said, "The viral post is fake. An explanation has also been issued.
We scanned the profile of the Facebook user 'Mansingh Samad' who shared the viral post and found that the user is based out of Bonnergarh, Odisha and has 805 friends.
Conclusion: Vishvas News investigated and found that the post claiming students need only 23 percent to pass board exams is fake.
Claim Review :

Students Need Only 23 Percent To Pass Board Exams

Claimed By :

Mansingh Samad

Fact Check :

False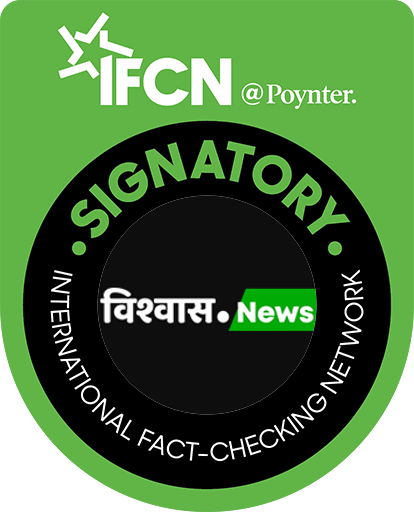 Know the truth! If you have any doubts about any information or a rumor, do let us know!
Knowing the truth is your right. If you feel any information is doubtful and it can impact the society or nation, send it to us by any of the sources mentioned below.
Tags