Fact Check: Post going viral in the name of MP home minister is fake
By

Vishvas News

Updated: June 10, 2021
Vishvas News (New Delhi): A post is being widely shared on the various social media platforms about Madhya Pradesh home minister, Dr. Narottam Mishra. Using the breaking news plate of ABP news channel the post claims that MP home minister Narottam Mishra rebelled along with 30 other MLAs. In an investigation by Vishvas News the viral post was found to be fake. ​
Claim:
Facebook page, ' INDIA मनुवाद के खिलाफ' shared a post on June 7, that appeared to be the breaking news plate of ABP news channel. Uploading the same the page wrote: 'बीजेपी में भारी #विद्रोह…… यूपी के बाद मध्य प्रदेश में भी #बीजेपी में भूचाल। #मध्यप्रदेश के गृहमंत्री नरोत्तम मिश्रा 30 विधायकों के साथ बागी हुए, शिवराज के विरुद्ध खोला मोर्चा।'
Translation: Rebel in BJP, after UP Madhya Pradesh BJP too witnesses a shift in politics. Madhya Pradesh home minister Narottam Mishra rebels along with 30 MLAs, stands against Shivraj.
Check the FB post and its archive version here.
Investigation:
In the beginning of the investigation, Vishvas News checked the social media account of Madhya Pradesh home minister, Narottam Mishra. On the Twitter handle of Dr Narottam Mishra we found a video by him which was uploaded on 7 June. He was seen saying that Shivraj Singh Chouhan was, is and will always be our chief minister. Dr Mishra also stated that the news doing rounds on the social media about him and the party are fake.
In the second stage of investigation we took help of Google search to check if there was some news about the Madhya Pradesh home minister. We did not find any media reports over the internet.
In next stage, Vishvas News interacted with the Bhopal bureau chief of Nai Duniya, Dhananjay Pratap Singh. He told us that the screenshot of a news channel going viral in the name of Dr Narottam Mishra is fake. The claims made in the post too are fake. We also reached out to the senior editor of ABP news channel. He too claimed that the news being widely shared is fake.
We now did a social background check on the handle that shared the viral fake post. We came to know that, Facebook page INDIA मनुवाद के खिलाफ is followed by 15 thousand people. This page was created on 4 December 2019.
Conclusion: Vishvas News in its investigation found out that the news stating home minister Dr Narottam Mishra rebelled is fake.
Claim Review :

MP home minister rebels

Claimed By :

INDIA मनुवाद के खिलाफ

Fact Check :

False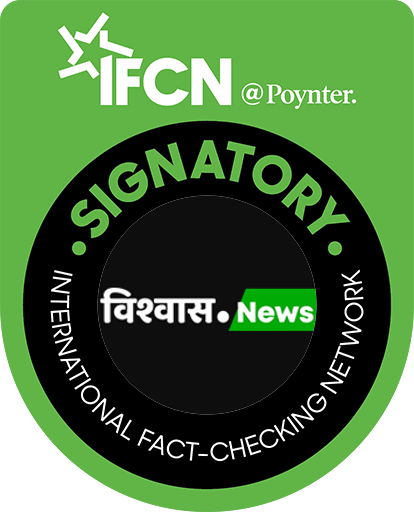 Know the truth! If you have any doubts about any information or a rumor, do let us know!
Knowing the truth is your right. If you feel any information is doubtful and it can impact the society or nation, send it to us by any of the sources mentioned below.
Tags