Fact Check: These aren't Congress workers attacking a woman in Bengal, Assam clip goes viral again
Pictures from an incident that happened in 2007 in Assam shared with wrong claims stating that the incident is from West Bengal.
By

Vishvas News

Updated: November 22, 2022
New Delhi (Vishvas News): Vishvas News came across a post being widely shared on Facebook and other social media platforms. The sensitive pictures showed a woman being beaten up on the streets by a group of men. It was claimed that the images are from West Bengal where "Congress workers beat up a Hindu woman because she raised slogans in support of Prime Minister Narendra Modi and the Bharatiya Janata Party at a Congress rally." Vishvas News, in its investigation, found the claim to be fake. The viral pictures are from an incident that happened in Assam in 2007.
Claim:
Facebook user, राष्ट्रवादी धीरज कुमार राठौड़ posted the sensitive pictures on his Facebook profile and wrote: ममता बनर्जी सरकार में कोई कानून नाम का चीज नहीं है है तो सिर्फ जेहाद
Translation: There is no law in Mamta Banerjee's Bengal, it's just Jihad.
The text on the image said: बंगाल में कांग्रेस कार्यकर्ताओं ने हिंदु महिला को दौड़ा दौड़ा कर पिटा,,,, महिला की गलती बस इतनी थी की कांग्रेस रैली में भाजपा और मोदी जिंदाबाद कह दिया,,, शेयर करके कांग्रेस का चेहरा दुनिया के सामने लाईये
Translation: Congress workers chased away and mercilessly beat up a Hindu woman in Bengal. Her only mistake: she raised slogans of long live BJP and Modi, at a Congress rally. Share the post and expose the real face of Congress to the world.
Check the post and its archived version here.
Investigation:
Vishvas News started its investigation by searching the images using Google Lens.
We found a report on NorthEast Now published on September 2, 2018, titled: Pics of mob striping Adivasi girl in Guwahati resurface after a decade in Social Media
The report mentions: It was a photograph taken on December 24, 2007, at Guwahati. The incident took place on the Beltola-Survey road in Guwahati. The young Adivasi girl, had to run for her life on the streets when she was stripped by some rioters. While she was running on the street to save her life and dignity, some people took pictures of the incident.
We also found a report about the same incident in the Times of India shared on November 27, 2007.
We found another report on the website of Newsclick titled:
Remembering Laxmi Orang: The Predicament of the Gender Question in Assam
We also found these pictures on the video report of Headlines Today, titled: Victim seeks justice in Assam molestation case.
A similar incident did happen in West Bengal in 2021. According to a report in The Indian Express: A 35-year-old tribal woman was paraded naked and beaten up by villagers for "leaving her husband for another man" in the Alipurduar district. Three persons were arrested while eight others named in the FIR were absconding, at the time the report was published.
In the next step of the investigation, we spoke with Saurabh Gupta, bureau chief, NDTV in Kolkata. Gupta said, "No such incident has been reported in Bengal. This is an out-and-out fake news item."
In the last step of the investigation, we did a social background check of the user who had shared this post on Facebook. राष्ट्रवादी धीरज कुमार राठौड़ is a resident of Ratlam and belongs to a political party.
Conclusion: Pictures from an incident that happened in 2007 in Assam shared with wrong claims stating that the incident is from West Bengal.
Claim Review :

Pictures from West Bengal

Claimed By :

राष्ट्रवादी धीरज कुमार राठौड़

Fact Check :

False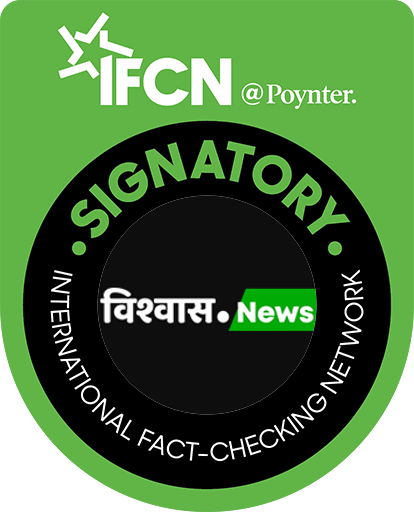 Know the truth! If you have any doubts about any information or a rumor, do let us know!
Knowing the truth is your right. If you feel any information is doubtful and it can impact the society or nation, send it to us by any of the sources mentioned below.
Tags
Next Article