Fact Check: Viral claim in the name of Mumbai hospital Dean is fake
Viral claims that anti-vaccine doctor, Dr Tarun Kothari is a dean of Nair Hospital are fake. Dr Kothari runs his own clinic, Indo American Health Care in New Delhi.
By

Vishvas News

Updated: July 29, 2021
Vishvas News (New Delhi): Vishvas News came across a video being widely shared on social media platforms where it was being claimed that Dr Tarun Kothari who himself is a dean of Nayar Hospital, Mumbai and who is an MBBS and MD is asking not to wear mask, not follow social distancing measures and not to take vaccine.
Vishvas News in its investigation found the video to be misleading. The video is being shared with flase claims.
Claim:
Facebook user Asli Pathan, shared the viral video in a group named Mumbra and wrote: Dr. Tarun kothari Din of Nayar Hospital mumbai ( M. B. B. S / M. D.) Sp. MRD TB
In a 1:34 video clip, a person is seen standing amidst the crowd and urging people not to wear face-mask, or maintain social distancing and even discouraging people to take vaccine.
Check the viral post and its archive version here.
Investigation:
We observed the caption of the video closely and found out that there were spelling mistakes in the same. It was written as 'Din' and not 'Dean'. Also, there is a 'Nair' Hospital in Mumbai and not 'Nayar'.
Vishvas News then used simple Google search. We searched for keywords like, 'Dr Tarun Kothari', 'Anti-vaccine'. This led us to the Twitter profile of Dr Tarun Kothari.
His Twitter bio said: Dr. Tarun Kothari
MBBS, MD, Educator, Fighter,
Activist, Motivational Sp., Author
Corona Pandemic Scandal
कोरोना महामारी महा षड़यंत्र
CURE DIABETES
Nowhere was it mentioned that he is the dean of a hospital. Also, the location tag on his profile stated that he lived in New Delhi and not Mumbai.
However, it is clear from his posts that he considers the pandemic as scandal and also has a website dedicated to it.
We then searched for media reports. Since, the doctor is constantly vocal about not using face-masks or social distancing or even the vaccine. Vishvas News thought there must be some news reports about the same. We found one news report in Navbharat Times.
The news stated that an FIR was registered against the Dr Tarun Kothari who said that 'If you wear a mask, you will die'.
Filed from New Delhi, the report states that after the video with controversial content went viral, Delhi police crime branch registered an FIR against Dr Tarun Kothari and started the probe in the matter. The news also states, 'Dr Tarun Kothari is a resident of Paschim Vihar. He completed his MBBS and MD (Radiology) from a medical college in Udaipur, Rajasthan. He also runs a political party by the name, Vishva Shakti Party and is the president of same. Many of his controversial videos are viral on social media.'
After searching on Google, we also found his clinic's number. Speaking to Vishvas News, the staff at the clinic said, "Dr Tarun Kothari is a radiologist and runs a clinic named, 'Indo American Health Care'. The clinic is located in Peeragarhi, Delhi."
Vishvas News also reached out to the officials of Nair Hospital. Assistant Medical Officer of Nair Hospital, informed us that Dr Ramesh Bharmal is dean and director of Nair Hospital and not Dr Tarun Kothari.
Vishvas News then did a social background check on the Facebook user who shared the viral video with false claims. User Asli Pathan is a resident of Thane, Mumbai, Maharashtra.
Conclusion: Viral claims that anti-vaccine doctor, Dr Tarun Kothari is a dean of Nair Hospital are fake. Dr Kothari runs his own clinic, Indo American Health Care in New Delhi.
Claim Review :

Dr Tarun Kothari is dean of Nair Hospital Mumbai

Claimed By :

Asli Pathan

Fact Check :

False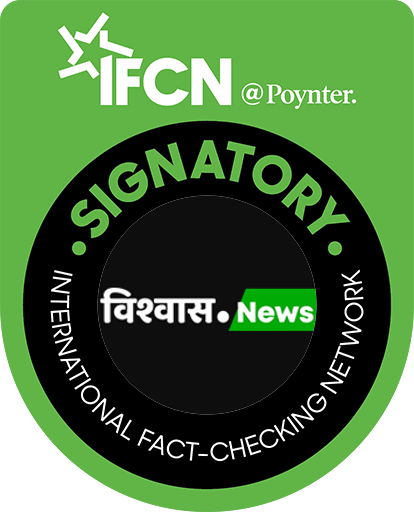 Know the truth! If you have any doubts about any information or a rumor, do let us know!
Knowing the truth is your right. If you feel any information is doubtful and it can impact the society or nation, send it to us by any of the sources mentioned below.
Tags
Read More
Next Article