Fact-Check: Viral image claiming to be RSS Covid centre is that of Qatar stadium
Image going viral in the name of Covid care centre at Indore by RSS is that of Al Bayt Stadium, located in Qatar, viral claims are false.
By

Vishvas News

Updated: June 5, 2021
New Delhi (Vishvas News): Vishvas News came across an image being widely shared on various social media platforms, which claimed that it was a picture of 2nd largest Covid care centre in India built by RSS.
Vishvas News in its investigation found out that the viral image is of Al Bayt stadium located in Qatar.
Claim:
Facebook user Mahesh Tari posted viral image on April 29 on the profile.
The viral image had text written over it, which stated, "2nd largest Covid care center in India. RSS has built 6000 bed covid care center and 4 oxygen plants in 45 acres of land in Indore."
This text is written over a image which is a drone shot of the place.
Check the post and its archive version here.
Investigation:
Vishvas News started its investigation with using Google Reverse Image search tool on the picture. We were directed on the AlJazeera website.

The report, "Qatar 2022: Football World Cup stadiums at a glance" said, "As Qatar marks two years to go until the World Cup 2022 final, here is a quick look at all eight stadiums that will host the matches."
The caption mentioned, "Al Bayt Stadium, Qatar"
Using the keyword search method, we searched for images of Al Bayt Stadium, Qatar.
Using the keyword search we found the image on Qatar Tribune.

The photo was uploaded on July 24, 2019.
The caption said: @roadto2022 posted photos of the Al Bayt Stadium in Al Khor. The 60,000 capacity giant tent structure will host matches through to the semi-finals of the 2022 FIFA World Cup Qatar. The arena will reach more people around the globe and like a true nomad's tent, the stadium will be portable. The upper tier of modular design seating will be removed following the World Cup and donated to developing nations that need sporting infrastructure.
Vishvas News also found the images on the website of getty images.
The image was posted on 18 December, 2019.
It was hence confirmed that the image is that of Al Bayt Stadium in Qatar.
In the next step of investigation, Vishvas News tried to find out whether there is largest Covid care centre in Indore as claimed in the viral post.
We came across a news uploaded on News18.com on April 22, 2021.
The news stated, "Indore Gets Country's Second Largest Modern Covid Care Centre with 6,200 Beds"
Read the news here.

However, there was no mention of RSS in the entire news.
The news mentioned, "The facility is divided into four sections and each section will be taken care of by four hospitals – Appollo, Choithram, Bombay and Medanta."
This prompts that it does not have relation with RSS.
In the last step of investigation Vishvas News contacted, Narendra Kumar, Akhil Bhartiya Sah Prachar Pramukh, Rashtriya Swayamsevak Sangh. He said, "This is not the image of Covid care centre built by RSS. There is one Covid care Centre that began in Indore, however that was not started by RSS. RSS just supported the same."
We now did a social background check on the Facebook user who shared the post. Mahesh Tari is a resident of Mumbai and has 415 friends.
Conclusion: Image going viral in the name of Covid care centre at Indore by RSS is that of Al Bayt Stadium, located in Qatar, viral claims are false.
Claim Review :

Covid Care Centre built by RSS in Indore

Claimed By :

Mahesh Rari

Fact Check :

False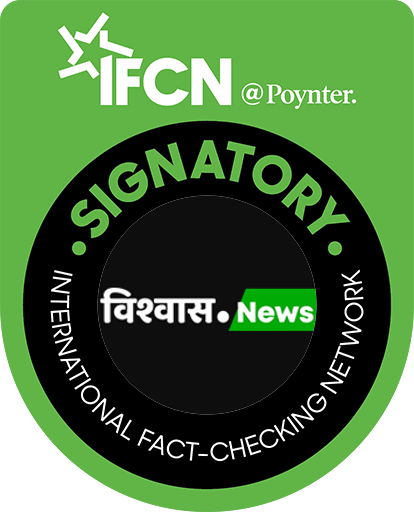 Know the truth! If you have any doubts about any information or a rumor, do let us know!
Knowing the truth is your right. If you feel any information is doubtful and it can impact the society or nation, send it to us by any of the sources mentioned below.
Tags
Read More
Next Article