Fact Check: No, Consuming Onion With Salt Won't Treat COVID-19 In 15 Minutes; Viral Claim Is Fake
By

Vishvas News

Updated: April 20, 2021
New Delhi (Vishvas News): Amidst increasing cases of coronavirus in India, misinformation related to COVID-19 is going viral on social media. A post claims that consuming onion and salt will turn coronavirus patients from positive to negative in just after 15 minutes of its consumption. Vishvas News investigated and found the viral post to be fake.
Claim
A post shared on Facebook by a user named हकिम पुजारा reads: "Consuming raw onion with salt will turn covid positive person to negative in just 15 minutes."
The archived version of the post can be checked here.
Investigation
We searched the effect of onion and salt on the official website of Ministry of Health and Family Welfare's website and also on the WHO's website. We did not find any information on the same.
We spoke to Dr. Nikhil Modi who is a pulmonologist at Indraprastha Apollo Hospital, New Delhi. He refuted the claim by calling it totally fake.
As per National Onion Association of USA, there is no scientific evidence that a cut raw onion absorbs germs or rids toxins. A wives tale that dates back as far as the 1500s claims that placing a cut raw onion in rooms throughout a residence could protect its occupants from getting the bubonic plague. Long before germs were discovered, the dominant belief was contagious diseases were spread by miasma, or "noxious air. While false, this belief remained part of folk medicine through the 19th century claiming to ward off epidemics like smallpox, influenza, and other "infectious fevers."
According to health-desk.org, an initiative dedicated to addressing health information, as a member of the same family as garlic, onions are also known to have some antimicrobial and anti-inflammatory qualities, but studies are limited. To date, there are no studies that evaluate onions as a therapy for COVID-19, and there is no scientific evidence to suggest that onions will prevent, treat, or cure COVID-19.
The most effective ways to protect yourself against COVID-19 are to frequently wash your hands, wear a mask, maintain personal hygiene and social distancing.
Amidst the highly contagious wave of COVID-19, India launched the massive coronavirus vaccination drive in January 2021. Two vaccines that have been granted emergency use authorization by the Central Drugs Standard Control Organization (CDSCO) in India are Covishield® (AstraZeneca's vaccine manufactured by Serum Institute of India) and Covaxin® (manufactured by Bharat Biotech Limited).
The post is shared on Facebook by a user named हकिम पुजारा. When we scanned the profile of the user we found that the user has more than 1300 followers.
Conclusion: No, coronavirus will not be cured in 15 minutes by consuming onion and salt. Viral post is fake.
Claim Review :

Consuming raw onion with salt will turn covid positive person to negative in just 15 minutes

Claimed By :

FB user: हकिम पुजारा

Fact Check :

False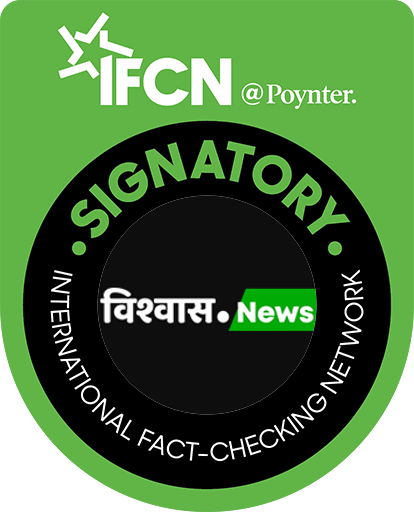 Know the truth! If you have any doubts about any information or a rumor, do let us know!
Knowing the truth is your right. If you feel any information is doubtful and it can impact the society or nation, send it to us by any of the sources mentioned below.
Tags