Fact Check: Post claiming that Nestle accepts adding juice of beef in KitKat is fake
By

Vishvas News

Updated: November 7, 2019
A post doing rounds on social media claims that Nestle adds the juice of beef in their Kitkat chocolate. Vishvas News investigated and found that the viral post is false.
Claim
A viral post shared on Facebook reads: Shocking Truth….Nestle Company accepts that they add juice extracted from Beef in KitKat Chocolate!!
Investigation
Vishvas News investigated and found that the message is in circulation across social media since at least 2015. Furthermore, there are no credible reports confirming that Nestle uses the juice of beef in KitKat chocolate. If any such thing happened, Nestle would have accepted the same.
We found a report on the website of BBC that, back in 2013, Nestle withdrew two beef pasta meals from shelves in Italy and Spain. It was during a scandal involving the mixing of Horsemeat when Nestle identified the problem with a supplier from Germany.
Using Twitter Advanced Search, we found a tweet in which Twitter responded that all variants of KITKAT in India are 100% veg. All ingredients are listed on the pack for easy reference.
Vishvas News further investigated by visiting the website of KitKat India. The website mentions that all variants of KIT KAT manufactured in India are 100% vegetarian. All the ingredients are clearly listed on the back of pack for reference. In addition, all vegetarian products from Nestlé carry the green dot symbol. You can continue enjoying your favorite KIT KAT with absolute confidence.
Vishvas News spoke to Nestle, India. The spokesperson of Nestle, India quoted: "This news is fake."
As per Nestle Annual Report 2015, "With KitKat, Nestlé has a strong global player driving performance in both emerging and developed markets. KitKat will become the first global confectionery brand sourced from 100 percent certified sustainable cocoa, starting early in 2016. The brand already uses sustainably sourced cocoa, accredited by independent third-party bodies, in products sold in certain markets, but this new announcement extends the practice worldwide, including the United States."
Conclusion
The post claiming that Nestle accepts adding juice of beef in KitKat is fake.
Claim Review :

Nestle accepts adding juice of beef in KitKat

Claimed By :

FB User: Raghu Ram

Fact Check :

False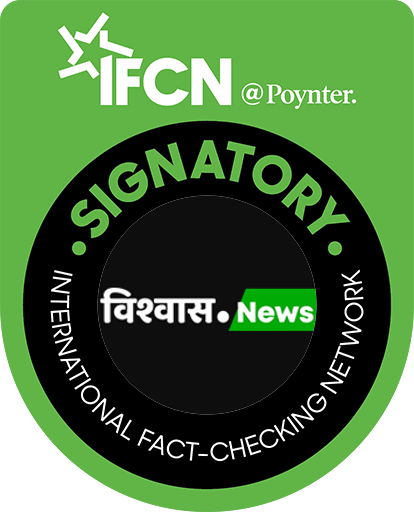 Know the truth! If you have any doubts about any information or a rumor, do let us know!
Knowing the truth is your right. If you feel any information is doubtful and it can impact the society or nation, send it to us by any of the sources mentioned below.
Next Article