Fact Check: Images of police violence in Uttar Pradesh viral with fake claim as assault on Arnab Goswami
By

Vishvas News

Updated: November 7, 2020
New Delhi (Vishvas News). After the arrest of TV journalist Arnab Goswami, some pictures of police violence with Goswami at the police station is viral on social media.
Vishvas News investigation revealed the viral claim is fake. The pictures of police violence on a man arrested under theft charges in Deoria district of Uttar Pradesh are viral with the false claims.
Claim
Many users have sent these pictures to Vishvas Fact Checking WhatsApp chatbot (+91 95992 99372).
Twitter user Rangoli Chandel (Ranaut) shared the viral photos (archive link ), writing, "Can't believe he is # ArnabGoswami… If it's real… Maharashtra Govt has asked for the dooms day. I'm terribly perturbed. BlackDay4Press."
Many other users have shared these photos with similar claims on different social media platforms. However, several users including Rangoli expressed doubt while sharing these pictures.
Investigation
According to a report published in Dainik Jagran, the Mumbai Police arrested TV journalist Arnab Goswami in a case of abetment to suicide of an interior designer, after which the court sent him to 14 days judicial custody.
In the news search, we found many news reports along with his picture clarifying about his arrest. However, we did not find this viral picture in any news.
We searched the viral image on the Internet using Google reverse image search tool to find its original source. We found these photographs in the news published by the News18.com on 10 January 2020. It states, "A shocking video of three policemen brutally assaulting a man inside a police station in Uttar Pradesh's Deoria district recently surfaced, following which the cops were suspended…"
TV journalist Alok Pandey tweeted a video of the incident from his verified Twitter profile on 10 January 2020, in which some policemen can be seen brutally beating the young man.
Vishvas News contacted Shyam Sundar Tiwari, officer-in-charge of the Madanpur police station to verify the claim. "This incident is very old and belongs to Madanpur police station," said Tiwari.
According to a BBC Hindi report, Arnab Goswami accused the police of physical harassment and assault, after which he was again subjected to a medical examination on the court's order.
Conclusion: The viral post is fake. The viral pictures are from an old incident of police violence against a man charged for theft in Deoria, Uttar Pradesh.
Claim Review :

Can't believe he is # ArnabGoswami… If it's real… Maharashtra Govt has asked for the dooms day. I'm terribly perturbed. BlackDay4Press

Claimed By :

Twitter user

Fact Check :

False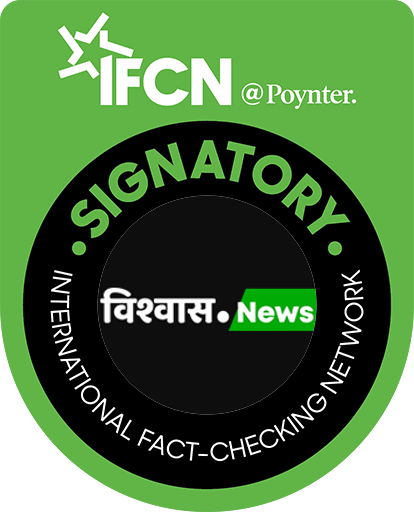 Know the truth! If you have any doubts about any information or a rumor, do let us know!
Knowing the truth is your right. If you feel any information is doubtful and it can impact the society or nation, send it to us by any of the sources mentioned below.