Fact Check: This picture of broken road is not of Varanasi, but Ahmedabad in Gujarat
The viral picture of a broken road in the name of Varanasi in Uttar Pradesh is from Ahmedabad in Gujarat.
By

Vishvas News

Updated: August 22, 2020
New Delhi (Vishwas Team). A large pit on the road can be seen in a viral picture on social media. It is being claimed that this picture of the broken road is from Varanasi in Uttar Pradesh.
The claim turned out to be misleading in Vishwas News investigation. The picture of the pit on the road is from Ahmedabad in Gujarat, which is being spread in the name of Varanasi.
Claim
Facebook user 'Deepu Chauhan', while sharing the viral photo (archived link) , wrote, "This is India's Kyoto Stadium… # Vanarasi."
Over 200 people have shared the picture. Many other users have shared this picture with similar claims on other social media platforms.
Investigation
We found this picture on the official Twitter profile of Sanjeev Bhatt (IPS) when we Google reverse-image searched it. On 29 July 2017, tweeting the other three photographs along with this photo, he described it is in Ahmedabad in Gujarat.
In the search, we found a report published on 2 August 2018 on the website of sinewstoday.com, in which this picture has been used. This picture has been reported in an article of Swastik Crossroads in Ahmedabad.
Dainik Jagran's Varanasi reporter Shashwat Mishra denied Varanasi's claim of this picture. However, this is not the first time this picture has gone viral with false claims. Earlier the picture has gone viral on social media with claim as in Varanasi and Agra-Lucknow Expressway.
The user who shared the viral picture described himself as a resident of Chhibramau in Uttar Pradesh.
Conclusion: The viral picture of a broken road in the name of Varanasi in Uttar Pradesh is from Ahmedabad in Gujarat.
Claim Review :

World's first underground stadium is ready in Varanasi

Claimed By :

FB User- Deepu Chauhan

Fact Check :

Misleading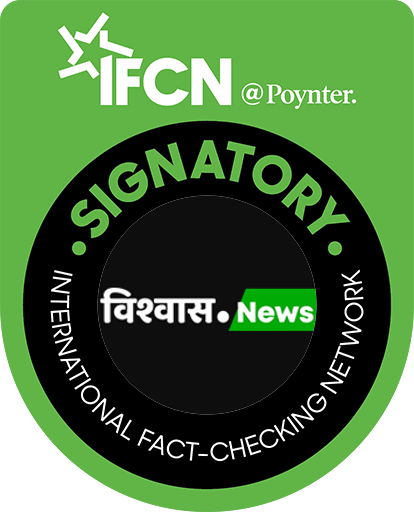 Know the truth! If you have any doubts about any information or a rumor, do let us know!
Knowing the truth is your right. If you feel any information is doubtful and it can impact the society or nation, send it to us by any of the sources mentioned below.
Tags
Next Article