Quick Fact-check: Picture of Prime Minister Narendra Modi with Tumkur mayor goes viral with false claim
By

Vishvas News

Updated: November 9, 2020
New Delhi (Vishvas News): A picture is going viral again on social media, with claim that PM Modi bowed down before businessman Adani's wife. Vishvas News earlier too had fact-checked this viral post and then too we had found the claim to be false. The woman in the viral picture is not Adani's wife but former Tumkur mayor Geeta Rudresh.
Claim:
Facebook user Satyasheel Chaware on 3rd November uploaded the post on social media.
Check the viral post and archive link here.
Investigation:
Vishvas News had earlier too investigated this viral post. Back then we had uploaded the image in Google Reverse Image Search. We had found a tweet on the Twitter handle of Rahul Kaushik posted on 25 September 2014. In the original tweet it was said that PM Narendra Modi bowed down before Tumkur mayor when she had come to welcome Narendra Modi.
After searching on the internet we found that PM Narendra Modi visited Tumkur in 2014 to inaugurate the food park. The picture was clicked then and is now going viral with false claims.
For more information Vishvas News reached out to BJP spokesperson Tejinder Pal Singh Bagga, he told us that this picture has been going viral numerous times. The claim made in the post is completely false and the woman in picture is not Adani's wife.
Read the entire fact-check below:
At the end we scanned the account of Facebook user Satyasheela Chaware. We found out that she is a resident of Nagpur. User has 849 followers.
Conclusion: In the investigation, Vishvas News found the viral claim to be fake. In the viral picture PM Narendra Modi is not bowing down before Adani's wife, but instead she is former mayor of Tumkur.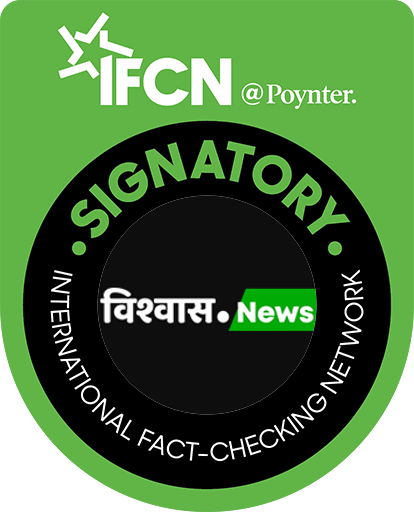 Know the truth! If you have any doubts about any information or a rumor, do let us know!
Knowing the truth is your right. If you feel any information is doubtful and it can impact the society or nation, send it to us by any of the sources mentioned below.
Tags