Fact Check: Actor, singer Diljit Dosanjh did not give this statement, this tweet going viral in his name is fake
Diljit Dosanjh did not make the viral statement. Viral tweet was tweeted from a fake account.
By

Vishvas News

Updated: January 13, 2022
New Delhi (Vishvas News). A screenshot of a tweet is being shared on social media, which reads, "I wish if educated people came on the streets like farmers, neither airport would be sold nor railway station, Neither job would be lost nor GDP would fall." The tweet has been attributed to singer and Bollywood actor Diljit Dosanjh. Vishvas News found in the investigation that the claim is fake. This twitter handle is not Dosanjh's official handle. In fact, the said Twitter handle has been deleted now.
What's in the viral post?
Facebook user Gurcharan Singh shared this post.
The archived version of the post can be viewed here.
Investigation
Starting the investigation, Vishvas News first searched the Twitter handle @Diljitdosanjhi that can be seen in the viral post. We found out that this handle no longer exists. Searching on Way Back Machine, we found 2 screenshots of this handle dated 7th and 8th December 2020, but there was no blue tick here. That is, this account was not verified. Also, in the Twitter handle, an extra 'I' has been put at the end of Diljit's name. Diljit's original Twitter handle is in his name only, but not with (i) at the end.
After this, we searched the original Twitter handle of Diljit. On his Twitter handle, we saw several tweets in support of the farmers' movement, but we could not find the viral tweet or any similar tweet.
We reached out to Tejinder Kaur, a journalist covering entertainment for Punjabi Jagran, for more details. She told us that the tweet going viral was not tweeted by Diljit Dosanjh, but by a fake account created in his name.
The viral post on Facebook has been shared by a user named Gurcharan Singh. After scanning the profile of this user, we found that the user has 4,114 followers.
Conclusion: Diljit Dosanjh did not make the viral statement. Viral tweet was tweeted from a fake account.
Claim Review :

काश किसानों की तरह पढ़े-लिखे लोग भी सड़कों पर आ जाते, न एयरपोर्ट बिकता, न रेलवे स्टेशन, न LIC, BPCL बिकती, न नौकरी जाती, न बेरोजगारी बढ़ती, न जीडीपी गिरती!: दिलजीत दोसांझ

Claimed By :

Gurcharan Singh

Fact Check :

False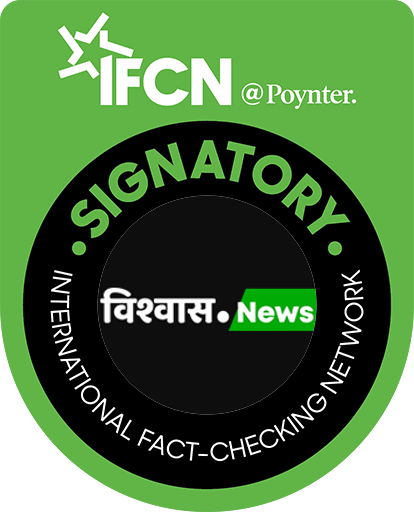 Know the truth! If you have any doubts about any information or a rumor, do let us know!
Knowing the truth is your right. If you feel any information is doubtful and it can impact the society or nation, send it to us by any of the sources mentioned below.
Tags
Read More
Next Article