Fact Check: No, Domino's Isn't Offering Free Large Pizzas For Filling Online Survey
By

Vishvas News

Updated: February 15, 2021
New Delhi (Vishvas News): A viral post on social media claims that Domino's is offering coupons for two free large pizzas to social media users who fill out an online survey. The post has a link to an external website prompting users to fill an online survey.
Vishvas News investigated and found the viral post to be fake. It is a scam.
Claim
A Facebook post shared with a link to an external website claims: "Domino's has announced that everyone who shares this link will receive 2 FREE Large Pizza."
The archived version of the post can be checked here.
Investigation
We investigated the post by clicking on the given link. Upon clicking the link we found the page link to be broken. However, the same claim is circulating online with different links directing to external websites and prompting users to fill an online survey.
After the social media users complete the survey, they are asked to click on a button to share the "offer" with their Facebook friends to get the coupons for FREE pizza.
Even after completing the survey, no coupons are received, its a spam.
We recommend our readers not to click on any suspicious link. The official website of Domino's is dominos.co.in and not the one mentioned in the viral post.
We also searched regarding the viral post on Domino's official website as well as on its social media handles. We didn't find any such offer.
Vishvas News contacted Dominos and spoke to Deepak from Customer care. He said: "This post is fake. We haven't rolled out this offer."
The post is shared on Facebook by a user named Daniel Hawk. We scanned the profile of the user and found that the user is based out of Ohio.
Conclusion: No, the pizza outlet isn't offering free large pizzas for filling online survey. Viral post is a scam.
Claim Review :

Domino's Is Offering Free Large Pizzas For Filling Online Survey

Claimed By :

FB user: Daniel Hawk

Fact Check :

False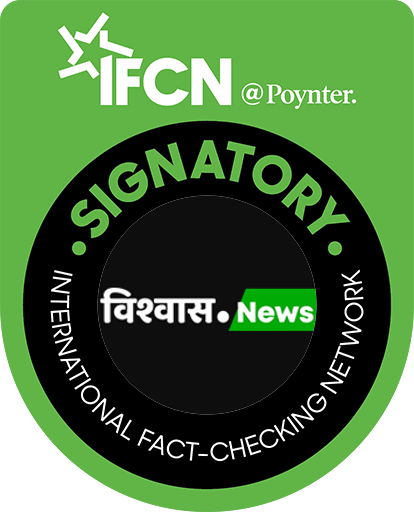 Know the truth! If you have any doubts about any information or a rumor, do let us know!
Knowing the truth is your right. If you feel any information is doubtful and it can impact the society or nation, send it to us by any of the sources mentioned below.
Tags