Fact Check: Old Video From Spain Viral In The Name of Konkeshwar
By

Vishvas News

Updated: May 21, 2021
New Delhi (Vishvas News): A video is going viral on social media in which a cyclone can be seen. The post claims that the video is of Kunkeshwar village located in the coastal Konkan region of Sindhudurg district of Maharashtra. Users are relating the video with cyclone Tauktae. Vishvas News investigated and found the claim to be fake. The viral video is not from India, but Spain.
Claim
A cyclonic storm can be seen in the viral video. It is written with the post "Devgad kunkeshwar today." The video is being related to the recent Tauktae storm. In the comments as well, people are describing it as the recent storm.
The archived version of this post can be seen here.
Investigation
We used the Invid tool to extract the screengrabs of the video and performed the Google Reverse Image search of the screengrabs. We found a longer version of this video, in a Facebook profile named Kodela Suryalatha Yadav. The video uploaded on January 2021 claimed that it was a video from Spain. In the post, it was stated that ""💙It's the Northern part of Spain. It happens roughly twice a year. Due to deep water pressure the waves can reach up to 24m height. Enjoy the wall of water. The beauty of God's creation.. 🌊. From WhatsApp."
We found this video on some YouTube channels as well stating that it happened in Spain.
With the help of keywords and using Google reverse image search we came to know that this place is Paseau Nueva, San Sebastian. Searching the internet for San Sebastian, we found many pictures that were similar to the place seen in the viral video.
We also found a picture on Shutterstock similar to one of the screengrabs of the viral video. This photo was clicked by a photographer named Javier Etxezarreta. We contacted Javier Etxezarreta via Twitter. He told us that this video is from Paseau Nueva of Spain and he took this picture there.
We searched the Kunkeshwar temple and the beach's photos on the internet. It can be clearly seen in the pictures below that Kunkeshwar is completely different from the place seen in the viral picture.
We scanned the profile of the Facebook user Vishwas Gaonkar who shared the viral post. We found that the user has 167 followers on Facebook. The user hails from Thane.
Conclusion: Vishvas News investigated and found the claim to be fake. The viral video is not from India, but Spain.
Claim Review :

Devgad kunkeshwar today

Claimed By :

Facebook user Vishwas Gaonkar

Fact Check :

False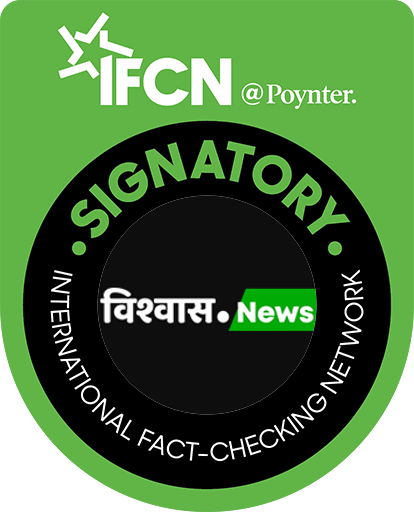 Know the truth! If you have any doubts about any information or a rumor, do let us know!
Knowing the truth is your right. If you feel any information is doubtful and it can impact the society or nation, send it to us by any of the sources mentioned below.
Tags