Fact Check: Old video of rapper's on-stage performance has no connection with Farmers' protest, the viral post is misleading
By

Vishvas News

Updated: February 22, 2021
New Delhi (Vishvas News): A video of a rapper's on-stage performance is getting viral on social media with claims that after the Miss India contest Farmer's protest issue has been raised again at MTV. The viral rap explains the miserable condition of farmers.
When Vishvas News investigated we found the viral claim to be misleading. The viral video is around two years old. Rapper EPR performed this rap in the finale of MTV Hustle in October 2019, much before the new farm law which comes into force in September 2020.

Claim

Facebook user Sahib Virk posted the video with the caption in Hindi that roughly translates: After Miss India contest, Farmers protest issue again raised on MTV. Judges gave the standing ovation.

The archived version of the post can be seen here.

The video is also being shared on Twitter with the people referring to it as "Kisani Rap".
Investigation

Vishvas News started the investigation by getting keyframes with the help of the Invid tool and then ran Google reverse image search on one of the keyframes. We found the video on songatak.vip with the option to download the video. The caption attached to the video reads: EPR Tobe Ekla Cholo Re Rap Farmer Life ABSTRACTED TV Heart Touching Rap
We contacted EPR through Instagram. He told us that he sang this rap in the finale of MTV Hustle in October 2019. The song was written much before the Farmers protest started. He also told us that he is writing a song fully dedicated to the ongoing farmer's protest and the song will get released next month.

Vishvas News scanned the profile of Facebook user Sahib Virk who shared the viral claim. We found that the user hails from Karnal, Haryana, and by the time of filing the story he had 368 followers.
Conclusion: The viral video of a rapper's on-stage performance is from October 2019 and has no connection with the ongoing farmer's protest.
Claim Review :

Kisan rap dedicated to the ongoing farmer's protest

Claimed By :

FB user: Sahib Virk

Fact Check :

Misleading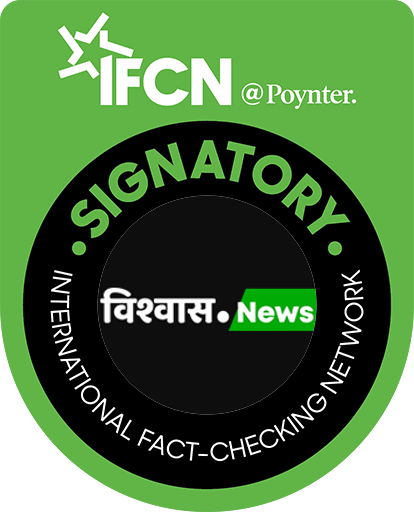 Know the truth! If you have any doubts about any information or a rumor, do let us know!
Knowing the truth is your right. If you feel any information is doubtful and it can impact the society or nation, send it to us by any of the sources mentioned below.
Tags