Fact Check: Post Claiming Tomato Virus Is Worse Than Coronavirus Is Fake
By

Vishvas News

Updated: February 4, 2021
New Delhi (Vishvas News): Vishvas News received a post on its Whatsapp Chatbot for fact check. As per the post, a new virus has emerged in tomatoes which is more dangerous than coronavirus. The post is advising people not to consume tomatoes. The hashtag used with the post implies the new virus name as Tiranga Virus.
Vishvas News investigated the post and found it to be fake.
Claim
The post Vishvas News received on its Whatsapp Tipline for fact check reads: "New dangerous Virus than corona found in tomato. Stay away from Tomato. This virus is more dangerous version than corona. #tirangavirus ".
Investigation
Vishvas News spoke to Dr. AC Mishra, Joint Director (Standards),
Food Safety and Standards Authority of India (FSSAI). He rubbished the claims by saying: "This is fake. We haven't got any such notice till date as claimed in the viral post. There is no reason to fear."
We further investigated and found that the clipping tweeted by a user showing a report by Hindi News Channel TV9 Bharatvarsh. Many users on social media shared the clipping and asked for its authenticity.
The former Chief Minister of Maharashtra, Prithviraj Chavan tweeted:
A report about "#Tiranga_virus in tomatoes" in Maharashtra was broadcasted by a Hindi News Channel on 13 May. Prices crashed immediately and tomato farmers have suffered huge losses. Such irresponsible reporting must be punished. Govt must compensate farmers.
A website named Agri News published a report stating: Dr BNS Murthy, Horticulture Commissioner, Department of Agriculture Cooperation and Farmers Welfare (DAC&FW) has taken strict note of the news report aired by tv9, a news channel, regarding the wrong reportage that eating tomatoes afflicted by tiranga virus "would cause much more complications than that of Corona virus".
We searched about the term 'Tiranga Virus' and found a report on The Indian Express dated May 2, 2020. The report stated: Tomato growers in Maharashtra have complained of an unidentified disease that is causing early ripening and yield loss of their crops.
In the report there was no mention of coronavirus or tomatoes would harm humans.
We also found a video in which TV9 Bharatvarsh stated that there are rumours on social media that the new virus from tomatoes can affect humans. This is not true. Here's the youtube video:
However, TV9 Bharatvarsh has taken down the misleading report in which it was claimed that the tomato virus could kill humans.
Conclusion
Post claiming tomato virus is worse than coronavirus is fake.
Disclaimer: The #CoronavirusFacts database records fact-checks published since the beginning of the COVID-19 outbreak. The pandemic and its consequences are constantly evolving and data that was accurate weeks or even days ago might have changed. Remember to check the date when the fact-check you are reading was published before sharing it.
Claim Review :

Tomato virus is worse than coronavirus

Claimed By :

Whatsapp user

Fact Check :

False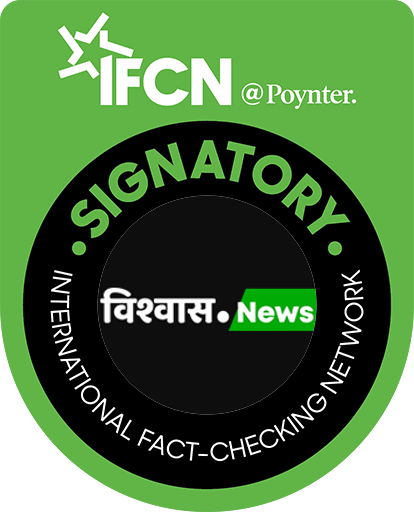 Know the truth! If you have any doubts about any information or a rumor, do let us know!
Knowing the truth is your right. If you feel any information is doubtful and it can impact the society or nation, send it to us by any of the sources mentioned below.
Tags
Next Article