Fact Check: UNESCO did not declare Nadar community as ancient race in the world, viral claim is fake
By

Vishvas News

Updated: November 6, 2020
New Delhi (Vishvas News). A viral poster on social media claims that UNESCO declared Nadar community as the ancient race in the world.
Vishvas News investigation revealed the claim is fake. UNESCO editor refuted the viral claim.
Claim
A poster with a certificate is shared with a claim that UNESCO declared Nadar community as the ancient race in the world. It alleges that according to a study conducted by UNESCO, the UN Department of Heritage and Archeology, Nadar community has been declared as the world's oldest and most trusted race. The poster further reads, "They have come to this conclusion after studying more than 3 lakh caste and ethnic groups in the world. No other caste in India is in the top 10 places…"
We found this claim first on Whats app and then on Facebook.
Investigation
We searched on the Internet for news about Nadar community and UNESCO declaration. We could identify that Nadar is a tamil caste prevalent in southern districts of Tamil Nadu like Kanyakumari, Thoothukudi, Tirunelveli and Virudhunagar. However, we could not find any authentic reports of UNESCO identifying this specific community as the most ancient race in the world.
On observing the certificate in viral post, we could clearly differentiate the font style and size of the words 'Nadar – India'. We also identified the words 'invisible people in Central Asia' in the certificate and searched on the Internet for verification.
An article published in UNESCO Almaty website on 20 February 2017 states, "UNESCO Cluster Office in Almaty held in cooperation with the UNHCR with the support of the "TURAN" University and the Office for the Youth Policy of Almaty a three-hours workshop for young leaders to build the capacity and raise information literacy regarding the problem of statelessness in the Central Asia."
We also found a copy of participant's certificate that matched with the viral certificate.
While we could confirm that the 2017 workshop's certificate has been edited and shared with fake claims, we contacted Roni Amelan, English Editor of UNESCO Press Service for clarification. "The allegation is completely unfounded," said Amelan.
Social scanning of the Facebook user Kumar Shankar who shared the viral claim revealed that he is from Tamil Nadu and has 4,941 friends on Facebook.
Conclusion: The viral post is fake. UNESCO has not declared Nadar Community as the most ancient race in the world.
Claim Review :

UNESCO declared Nadar community as the most ancient race in the world

Claimed By :

FB User Kumar Shankar

Fact Check :

False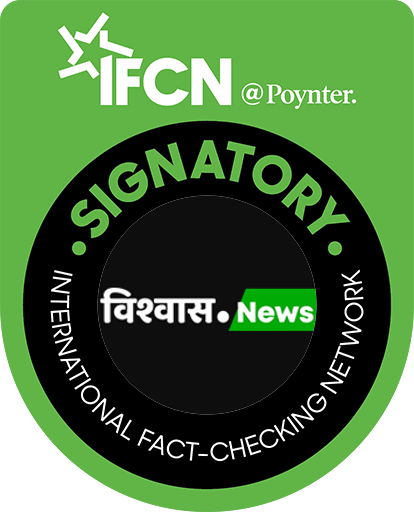 Know the truth! If you have any doubts about any information or a rumor, do let us know!
Knowing the truth is your right. If you feel any information is doubtful and it can impact the society or nation, send it to us by any of the sources mentioned below.