Quick Fact Check: Fake post claiming largest Tulsi tree found in Karnataka resurfaces
The post claiming that the tree shown the image is World's largest Tulsi tree in Karnataka is fake.
By

Vishvas News

Updated: July 1, 2020
New Delhi (Vishvas News): A post has resurfaced on social media showing a photo of a tree alongside a claim that the tree is the largest Tulsi tree that has been found in Karnataka. Vishvas News investigated and found that the viral claim is fake.
Claim
The post shared on Twitter claims that the image of the tree shown in the post is that of the World's Largest Tulsi Tree in Biligirirangana Hills of Karnataka. The archived version of the post can be checked here.
Investigation
When Vishvas News investigated we found that the image is viral across social media platforms with different claims.
We searched online reports regarding the viral photo. Since Tulsi plant has medicinal values is also worshipped across India, if any such thing like World's largest Tulsi tree existed, it would have been grabbed media attention. But, there isn't any such report available online.
We further searched and found that the Tallest Basil Plant (different cultivar, not Tulsi), according to Guinness World Records guinnessworldrecords.com, measured 3.34 m (10 ft 11.5 in) in July 2012. It was grown in Greece.
Vishvas News spoke to Mr. Neeraj Kant, Asst. Director (Horticulture), NDMC and discussed about the viral post. He said: "The tree shown in the pic is not Tulsi. Tulsi never attains this much height. This is fake."
The complete fact check can be read here.
The post is shared on Twitter by a user named Chaudhry Ishar Singh Rodh. We scanned the profile of the user and found that the user has 237 followers.
Conclusion: The post claiming that the tree shown the image is World's largest Tulsi tree in Karnataka is fake.
Claim Review :

Largest Tulsi tree found in Karnataka

Claimed By :

Twitter user: चौधरी ईशवर सिंह रोड़

Fact Check :

False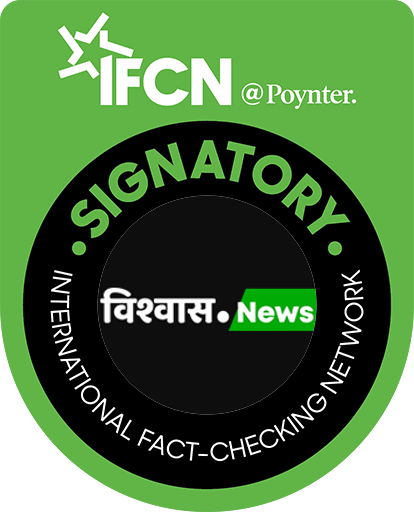 Know the truth! If you have any doubts about any information or a rumor, do let us know!
Knowing the truth is your right. If you feel any information is doubtful and it can impact the society or nation, send it to us by any of the sources mentioned below.
Tags
Next Article