Fact Check: Drinking pigeon membrane slurry won't cure coronavirus, fake post going viral
By

Vishvas News

Updated: June 7, 2020
New Delhi, (Vishvas News): A viral post on social media claims that the slurry made of pigeon membrane can cure coronavirus. Vishvas News investigated and found that the viral post is fake.
Claim
A video going viral on social media shows a man claiming that coronavirus can be cured by consuming pigeon membrane slurry. The man claims: "I have perfect cure for coronavirus. These pigeons you find everywhere. Take the pota (undigested food from the inside of the intestinal(?) sack of the pigeons) and then take the fluids from stomach membranes of three pigeons and cook both and drink that water. You will never get coronavirus." The archived version of the post can be checked here.
Investigation
We read the comments of the post and many users have commented that the post is fake.
On the myth-buster page of World Health Organization (WHO) it has been mentioned that while several drug trials are ongoing, there is currently no proof any drug can cure or prevent COVID-19. WHO is coordinating efforts to develop and evaluate medicines to treat COVID-19.
As per WHO, there is no currently available vaccine for COVID-19. However, many of the symptoms can be treated and getting early care from a healthcare provider can make the disease less dangerous. There are several clinical trials that are being conducted to evaluate potential therapeutics for COVID-19.
We investigated further and tried finding out scientific studies based on the purported pigeon remedy and coronavirus. There is no scientific basis for this treatment.
We earlier fact-checked a similar post claiming that pigeons can cure hepatitis and cancer. The fact check can be read here.
We spoke to Dr. Madhusudan Aggarwal, a General Practioner in New Delhi. He said: The viral post is fake. There is no evidence that pigeon membrane can cure coronavirus.
Dr Nikhil Modi, Pulmonologist at Indraprastha Apollo Hospital, New Delhi also denied the claim calling it fake.
The post is shared on Twitter by a user named Azam Jamil. We scanned the profile of the user and found that he has 41.6K followers.
Conclusion
Drinking pigeon membrane slurry won't cure coronavirus. The viral post is fake.
Disclaimer: The #CoronavirusFacts database records fact-checks published since the beginning of the COVID-19 outbreak. The pandemic and its consequences are constantly evolving and data that was accurate weeks or even days ago might have changed. Remember to check the date when the fact-check you are reading was published before sharing it.
Claim Review :

Drinking pigeon membrane slurry cures coronavirus

Claimed By :

Twitter user: Azam Jamil

Fact Check :

False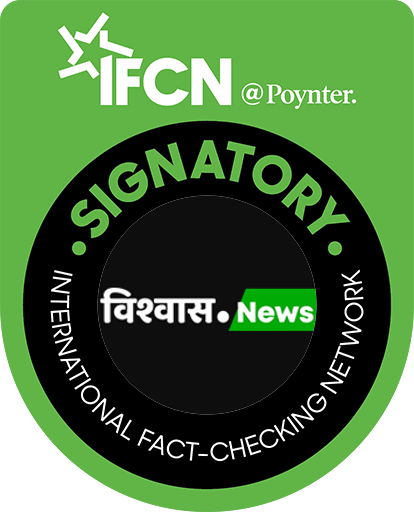 Know the truth! If you have any doubts about any information or a rumor, do let us know!
Knowing the truth is your right. If you feel any information is doubtful and it can impact the society or nation, send it to us by any of the sources mentioned below.
Tags
Next Article