Fact Check: 2012 image from Nepal shared as recent; this photo has nothing to do with COVID lockdown in India
By

Vishvas News

Updated: May 26, 2020
New Delhi (Vishvas News): Migrants across the nation continue to return to their hometown during the lockdown. A photo viral on social media claims to be a recent one from India. The photo shows a woman riding a bicycle with an infant wrapped on her back and a sack tugged on to the cycle's rear seat. Vishvas News investigated and found that the viral post is fake. It is actually an old photo from Nepal which is shared as a recent one.
Claim
A user named Md Mushfique Secular shared a post on its Twitter handle with a caption: New India's Truth. The photo shared with the post shows a woman riding a bicycle with an infant wrapped on her back and a sack tugged on to the cycle's rear seat. Other users have also shared the same post with a similar caption. The archived version of the post can be checked here.
Investigation
Vishvas News performed Google Reverse Image Search of the viral photo. We found the same image uploaded on Pinterest in 2017. The description of the image read that the photo is of Nepalganj, Nepal.
On further investigation, we found the original photo on EPA website. The photo was clicked by a photographer named Narendra Sreshtha on June 29, 2012. The caption reads, "A Nepalese mother carrying a child on her back as she travels on a bicycle towards Nepalgunj city, some 573 kilometers from capital Kathmandu, Nepal, 29 June 2012."
Vishvas News spoke to the photographer Narendra Sreshtha. He informed us that the photo has been clicked by him in Nepal.
We scanned the social profile of the user who shared the viral post. The user named Md Mushfique Secular is based out of Bihar and is followed by 1907 people.
Disclaimer: This article has been updated as per latest facts and information.
Conclusion: 2012 image from Nepal is being shared as recent; this photo has nothing to do with COVID lockdown. The old image is not from India and shared out of context.
Claim Review :

This image showing a woman carrying a child is from India

Claimed By :

Twitter user: Md Mushfique Secular

Fact Check :

False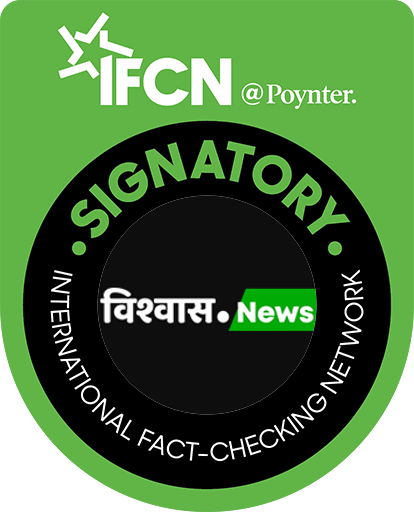 Know the truth! If you have any doubts about any information or a rumor, do let us know!
Knowing the truth is your right. If you feel any information is doubtful and it can impact the society or nation, send it to us by any of the sources mentioned below.
Tags