Fact Check: No, He Is Not Lookalike Of Shahrukh Khan Who Lives In Kashmir, Viral Claim Is Fake
By

Vishvas News

Updated: December 23, 2020
New Delhi (Vishvas News)- A picture is going viral on social media, where it is being claimed that it is the picture of a lookalike of Bollywood actor Shah Rukh Khan and this boy lives in Kashmir. Vishvas News found in its investigation that the viral picture is actually of Shah Rukh Khan, which has been edited through the face app.
CLAIM

Twitter user SRK FAN shared a photo and wrote, "No .. No .. No .. He is not Shahrukh Khan. He is a boy from Kashmir who looks like SRK. Not even Aryan & Abram look that resembles ".
See archive link of the post here.
INVESTIGATION

Starting our investigation, we first tried to find out through Google Open Search whether Shah Rukh Khan has any lookalike in Jammu and Kashmir. We found an article published in Hindustan Times in 2017. According to the report, Haider Maqbool a resident of Srinagar looks similar to Bollywood actor Shahrukh Khan. His appearance, hair style and look resemble with Shahrukh Khan. However Maqbool's picture looked completely different from the picture which is getting viral.
We also got other related articles about Shahrukh Khan's lookalike. However, none of them looked like the viral picture. You can read those news here and here.
During our detailed search, we found a picture of Shah Rukh Khan on Getty Images, which looked very similar to the viral picture. This photo was taken on May 23, 2002 during the 55th Cannes Festival.
Looking at both the photos clearly shows that it is the same picture.
We found that Shahrukh Khan's picture has been edited through the Face App. We downloaded the face app on mobile and uploaded the real picture of Shahrukh Khan in it and selected the Age Filter. In this, we saw exactly the same picture being created, which is now going viral with fake claims.
In the next phase of the investigation, we spoke to our fellow Dainik Jagran's senior reporter from Jammu and Kashmir, Rahul Sharma and shared the viral picture with him, to which he told Vishvas News, "This picture with the same fake claim is viral here in Kashmir also, but this photo is edited and fake "
We scanned the profile of the Twitter user SRK FAN, who shared the post with fake claim. We found that the handle has 2337 followers. Apart from this, posts related to Shahrukh Khan are usually shared from this handle.
Conclusion: Vishvas News found in its investigation that the picture of Shahrukh Khan being shared as his Kashmiri lookalike, is actually a picture of Shahrukh Khan himself, which has been edited/created using face editing app.
Claim Review :

He is a boy from Kashmir who looks like SRK

Claimed By :

Twitter Page: SRK FAN

Fact Check :

False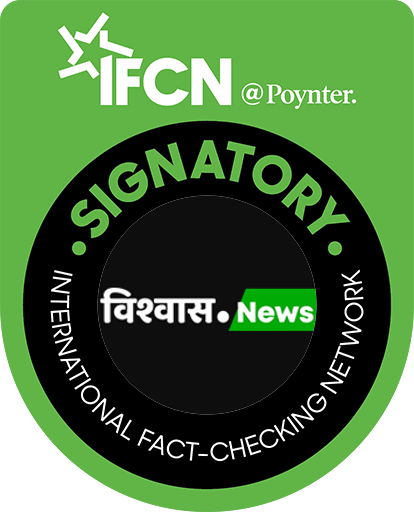 Know the truth! If you have any doubts about any information or a rumor, do let us know!
Knowing the truth is your right. If you feel any information is doubtful and it can impact the society or nation, send it to us by any of the sources mentioned below.
Tags