Fact Check: No, Infosys doesn't support this NGO, viral post is fake
Post claiming Infosys supports this NGO for providing financial support to underprivileged children is fake.
By

Vishvas News

Updated: July 21, 2020
New Delhi (Vishvas News): Vishvas News received a post on it's Whatsapp number for fact check. The post requests people to pass on the information so that underprivileged students who scored more than 80% in their tenth standard exams can get financial help for further studies. It further claims that Infosys-backed NGO, Prerana Foundation is providing the scheme. Vishvas News investigated and found the viral post to be fake.
Claim
A viral post reads: "Hi All, A small help required. Will you please post this message in the known groups so that it gets circulated, thanks. If you have come across any bright students coming from poor financial background who have finished their 10th standard this year and scored more than 80%, please ask them to contact the NGO – Prerana (Supported by Infosys foundation). The NGO is conducting a written test and those who clear the test will be eligible for financial help for their further studies. Please ask the students to contact the people mentioned below to get the form: Contact numbers: Ms. Saraswati – 9900906338, Mr. Shivkumar – 99866 30301, Ms. Bindu – 99645 34667 Even if you don't know anyone, please pass on this info, someone might be in need of this. www.infosys.com/infosys-foundation. Forward it in other groups as well."
Investigation
Vishvas News started its investigation by breaking down various elements of the viral claim.
In the viral post, three numbers were given. The post claimed that students who've secured more than 80% marks can connect these numbers and get the form for the test and after passing the test students will become eligible for financial help.
Vishvas News tried to connect with the given numbers but all the numbers were out of service.
When searched online, we found that the NGO Prerana is actually an organisation set up in Bangalore which provides financial aid to merit students from underprivileged backgrounds.
We contact Mr. Ram Shastri, Secretary, Prerana Foundation. He said, "This is a very old message and is circulating since many years. The numbers given in the post are that of our employees who used to work with us. Their numbers are not in service anymore."
He further said: "We are not linked with Infosys but they donated once in a while in our foundation. In fact, this particular scheme may have been available at some point but is no longer applicable.
As per Infosys spokesperson, "The message is completely wrong and Infosys is not associated with the Prerana foundation."
Also, the Infosys website doesn't mention anything about its association by an NGO named Prerana Foundation. The website link of Infosys mentioned in the viral message also doesn't state anything regarding the company's association with the Prerana foundation.
Conclusion: Post claiming Infosys supports this NGO for providing financial support to underprivileged children is fake.
Claim Review :

Infosys supports this NGO to help underprivileged children

Claimed By :

Whatsapp user

Fact Check :

False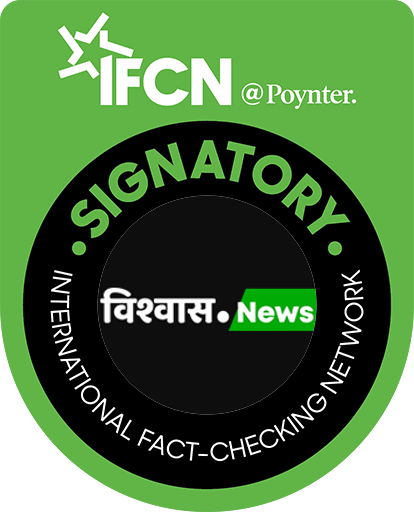 Know the truth! If you have any doubts about any information or a rumor, do let us know!
Knowing the truth is your right. If you feel any information is doubtful and it can impact the society or nation, send it to us by any of the sources mentioned below.
Tags
Next Article