Fact Check: NYT article on Delhi education model not an advertorial
Claims stating that the New York Times article on Delhi's education model is an advertorial are fake. The artcle is a news report by a Delhi-based journalist.
By

Vishvas News

Updated: August 24, 2022
Vishvas News (New Delhi): Recently, AAP and international daily New York Times have been under the fire on an article on Delhi's education model. Vishvas News came across a claim still going viral on various social media websites stating that this article was an 'advertorial'. Vishvas News in its investigation found that the article published in New York Times was not an advertorial but a news article.
Claim:
Facebook user, Arun Pratap Singh wrote a post on 19th August, and said: It is not just AAP party which stands exposed with respect to the article published in NYT but New York Times too. Same article was published on the same day in Khaleej Times and same photos were published. In all likelihood, the article in praise of AAP Govt in Delhi is advertorial but not stated as such by NYT. NYT is continuously losing its credibility in India
by publishing anti India articles prominently for past few years!
Check the post and its archive version here.
Other social media users too are claiming that the NYT article was an advertorial.
Investigation:
Vishvas News started its investigation by first reading the article published in the New York Times about the Delhi's Education model.
The article titled: Clean toilets, inspired teachers: How India's capital is fixing its school had pictures of Delhi school and was written by Delhi-based journalist, Karan Deep Singh.
Vishvas News also checked the 'Advertisers, Marketing, Promotion' section on New York Times website. Nothing about the advertorial practices was mentioned here. It said, 'The relationship between The Times and advertisers rests on the understanding, long observed in all departments, that news and advertising are strictly separate '.
We also found certain news reports through keyword search, stating that the article was not an advertorial.
We also checked the same article published in Khaleej Times.
The credits in the article were given to New York Times. It did not mention anywhere that it was an advertorial.
The website does not mention anything for advertorials, it just gives guidelines on advertising.
In the next step of investigation, Vishvas News reached out to, Nicole Taylor, director, communications (international) for New York Times. She said, "Our report about efforts to improve Delhi's education system is based on impartial, on-the-ground reporting, and education is an issue that The New York Times has covered over many years. Journalism from The New York Times is always independent, free from political or advertiser influence. Other news outlets routinely license and republish our coverage."
In the last step of investigation Vishvas News did a social background check of Arun Pratap Singh's profile. He is a resident of Dehradun and is followed by 429 people.
Conclusion: Claims stating that the New York Times article on Delhi's education model is an advertorial are fake. The artcle is a news report by a Delhi-based journalist.
Claim Review :

NYT article on Delhi schools was an advertorial

Claimed By :

Arun Pratap Singh

Fact Check :

False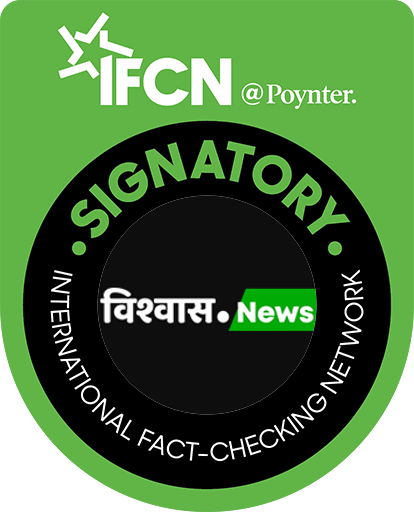 Know the truth! If you have any doubts about any information or a rumor, do let us know!
Knowing the truth is your right. If you feel any information is doubtful and it can impact the society or nation, send it to us by any of the sources mentioned below.
Tags
Next Article