Fact Check: Old video of PIA plane landing on flooded Karachi airport goes viral as recent
A video of plane landing on flooded Karachi airport being shared as recent is from August 2020, not recent. The claim is misleading.
By

Vishvas News

Updated: July 20, 2022
Vishvas News (New Delhi): Vishvas News came across a video of a plane seen on a flooded airport claimed to be from Karachi on various social media platforms. Many users are sharing this video as recent. Vishvas News however in its investigation found the video to be from the year 2020.
Claim:
Facebook user, ZK Productions shared the viral video and wrote: live from Karachi airport
Check the post and the archive version here.
The video was also shared by Pakistani politician and senior member of Pakistan Tehreek-e-Insaf, Fawad Chaudhary on this Twitter profile.
Some users also shared the screen grab of the video.
Times of Islamabad, a Facebook page too shared the same video and wrote: PIA plane landing at an inundated Runway at Karachi Airport goes viral on social media
Investigation:
Vishvas News noticed that many comments on these videos on Facebook and Twitter stated that the video is old.
We then searched the video after getting some key frames using the InVid tool.
We also searched through Yandex. Which led us to a Facebook page AIRLIVE.net
The video was shared here on 28th August, 2020. This confirmed that the video is old and not recent.
Caption said: Karachi airport flooded. This PIA A320 was the last aircraft before the airport stopped operations.
Through some keyword search we also found the video on official Twitter account of Pakistan Civil Aviation Authority.
The post clarified that the video is old.
Upon searching through keywords again, Vishvas News found the video uploaded on the YouTube channel 24 News HD, which has over 6.54 million subscribers.
The caption said: Exclusive!! PIA Plane Emergency Landing On Water At Airport In Floods
It was hence clear that the video is from August 27, 2020.
In the next step of investigation we reached out to a journalist from Dawn News, Pakistan, Sagar Suhindero. He told Vishvas News, that the video is not recent. It is old, from 2020, when the PIA plance landed on the inundated Karachi runway.
In the last step of investigation we did a social background check of the page ZK Productions. Over 124 people like this page and 147 people follow the page. The page usually shares posts related to Pakistan.
Conclusion: A video of plane landing on flooded Karachi airport being shared as recent is from August 2020, not recent. The claim is misleading.
Claim Review :

Live from Karachi airoprt

Claimed By :

ZK Productions

Fact Check :

Misleading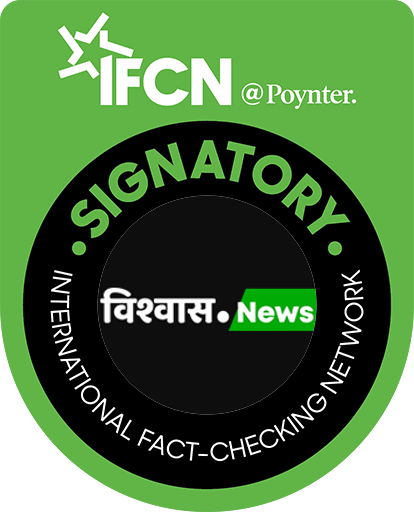 Know the truth! If you have any doubts about any information or a rumor, do let us know!
Knowing the truth is your right. If you feel any information is doubtful and it can impact the society or nation, send it to us by any of the sources mentioned below.
Tags
Next Article