Fact Check: Video of tsunami that hit Japan in 2011 is being viral with claim that it is from Pakistan
This video of cars floating in flood water is not from Pakistan but from Japan.
By

Vishvas News

Updated: August 8, 2022
New Delhi (Vishvas News): In a video going viral on social media, cars can be seen being swept away in flood waters. As per the viral claim, the video is from Karachi, Pakistan. When Vishvas News investigated, this claim turned out to be false. Actually, this video is of the tsunami that hit Japan in 2011.
What's in the viral post?
Vishvas News got this claim on its chatbot number +91 95992 99372. In this shared video, cars can be seen floating in the flood waters. The superimposed text on the video reads: "Karachi Pakistan Today".
The post is also viral on Facebook. The archived version of the post can be viewed here.
Investigation
To investigate this claim, we used the InVID tool to extract the keyframes of the viral video. We then did a Google reverse image search of these keyframes. We found the same video on Youtube with the title '2011 Japan Tsunami: Ishinomaki'. According to the description, the video was recorded from the roof of Ishinomaki Gas's office (in Ishinomaki City, Miyagi Prefecture, Japan).
We also found this video uploaded on a YouTube channel named Takuro Suzuki with the same claim that it is from Japan.
You can see a comparison of the original video and the screenshots of the viral video in this collage:
After this, we searched for the location of the viral video on Google Maps. We found the place in Japan where the video was recorded.
In this regard, we contacted Pakistani news channel News 24 HD reporter Mohammad Kamran. He said: "The video is not from Pakistan."
According to a Reuters news report, in recent days many parts of Pakistan have been flooded due to rain, which has caused a lot of loss of life and property. Read full news here.
This post has been shared on Facebook by a user named Gapul tv. When we scanned the user's profile, we found that this page has 15,291 followers.
Conclusion: This video of cars floating in flood water is not from Pakistan but from Japan.
Claim Review :

Cars being swept away in floods in Pakistan

Claimed By :

FB User: Gapul tv

Fact Check :

False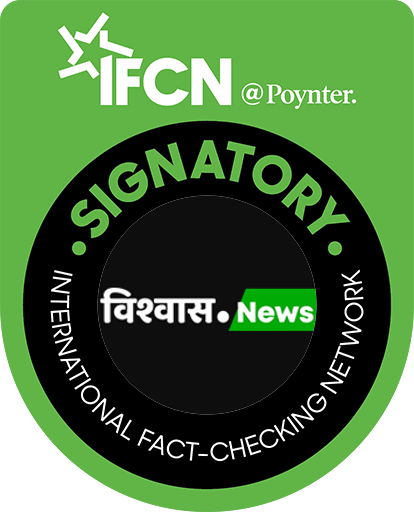 Know the truth! If you have any doubts about any information or a rumor, do let us know!
Knowing the truth is your right. If you feel any information is doubtful and it can impact the society or nation, send it to us by any of the sources mentioned below.
Tags
Next Article